See what features of our Redmine theme, formerly known as Abacus Office, will help you manage your projects better.
Freshly updated in 06/2023, Redmine 5.x compatible
Global Issues & Spent Time
We added links for Global Issues and Spent Time right into the top menu. Now this valuable info is right at your fingertips.
Global Issues List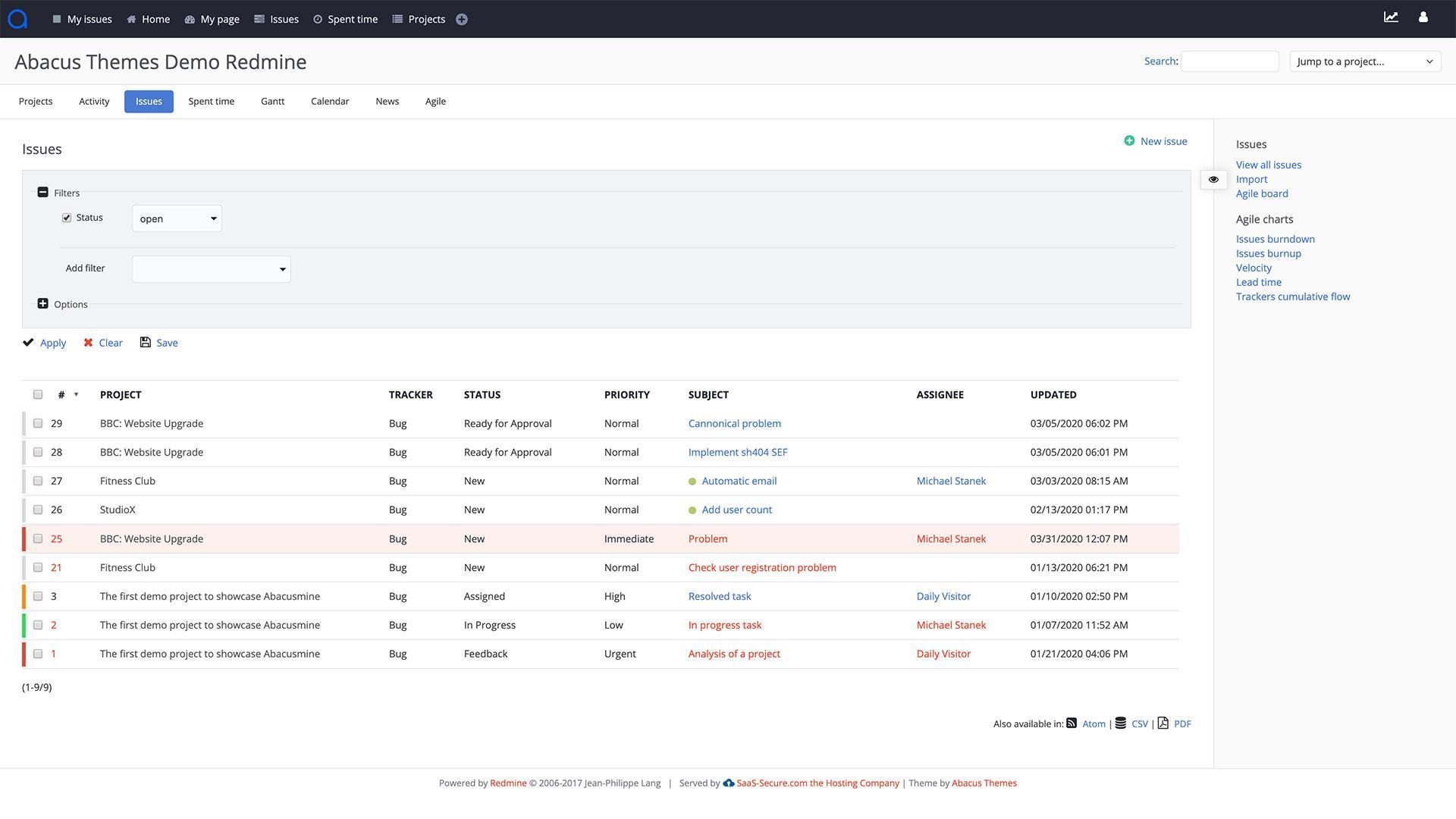 Global Spent Time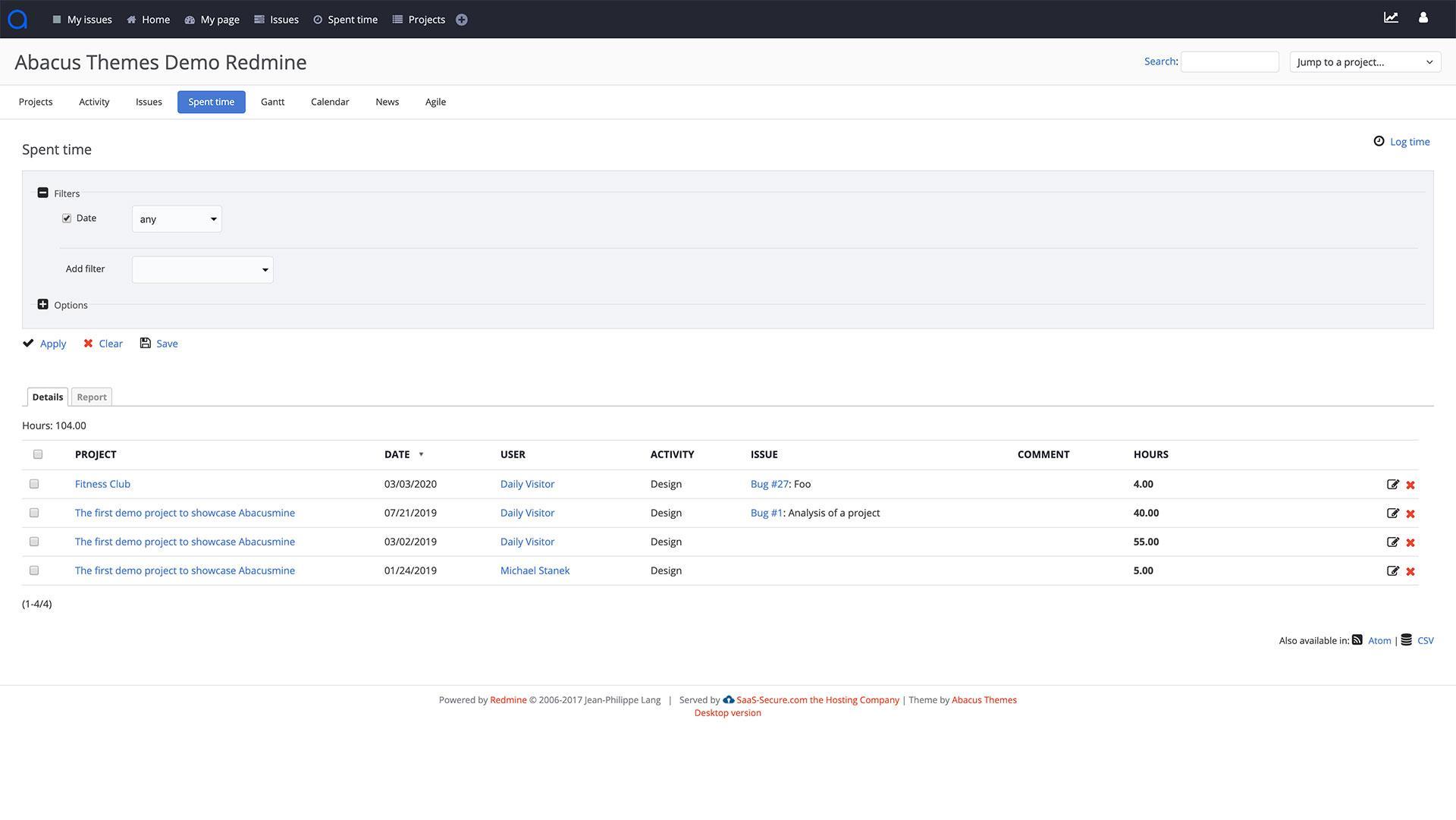 Issue Detail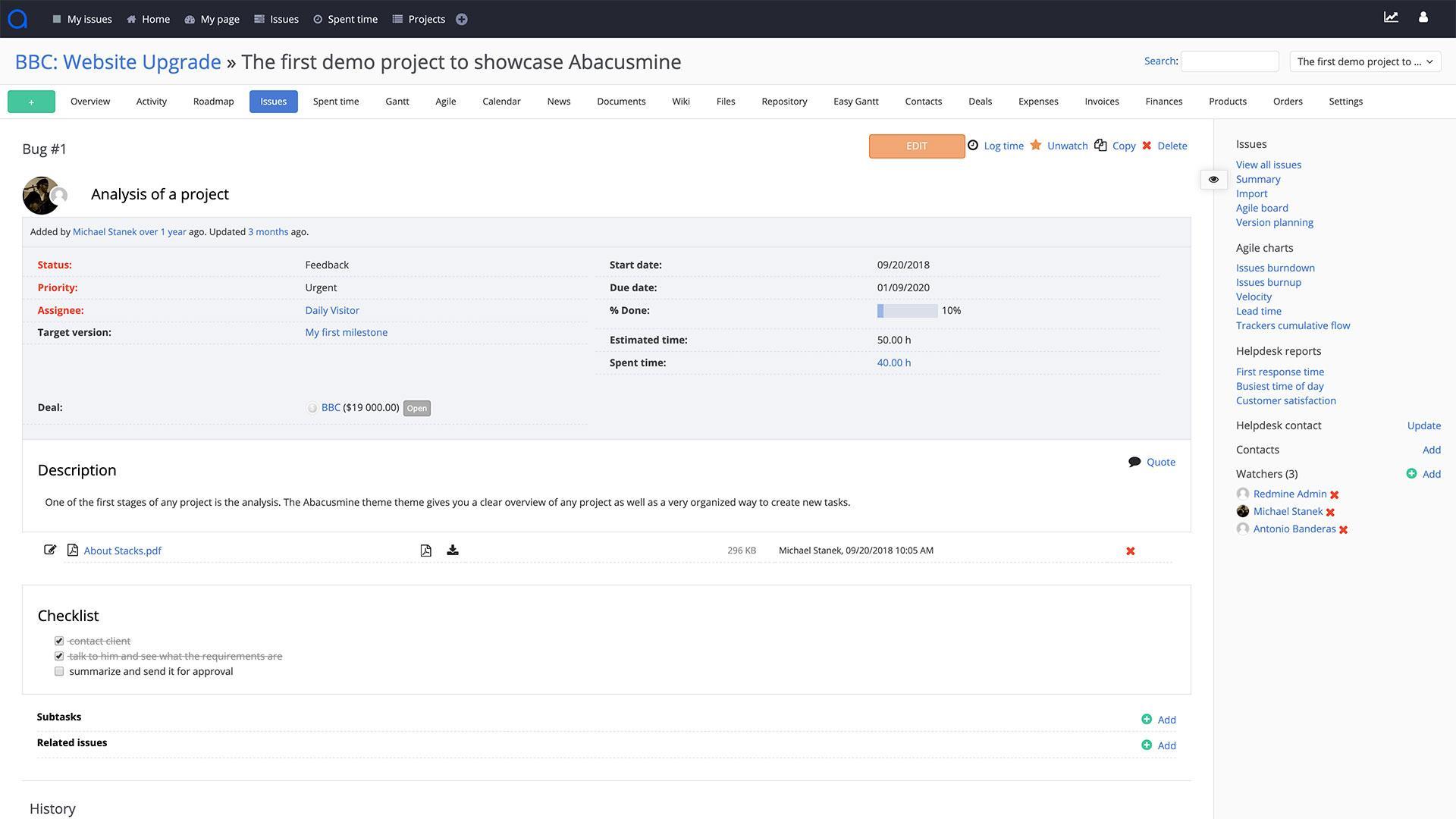 New Issue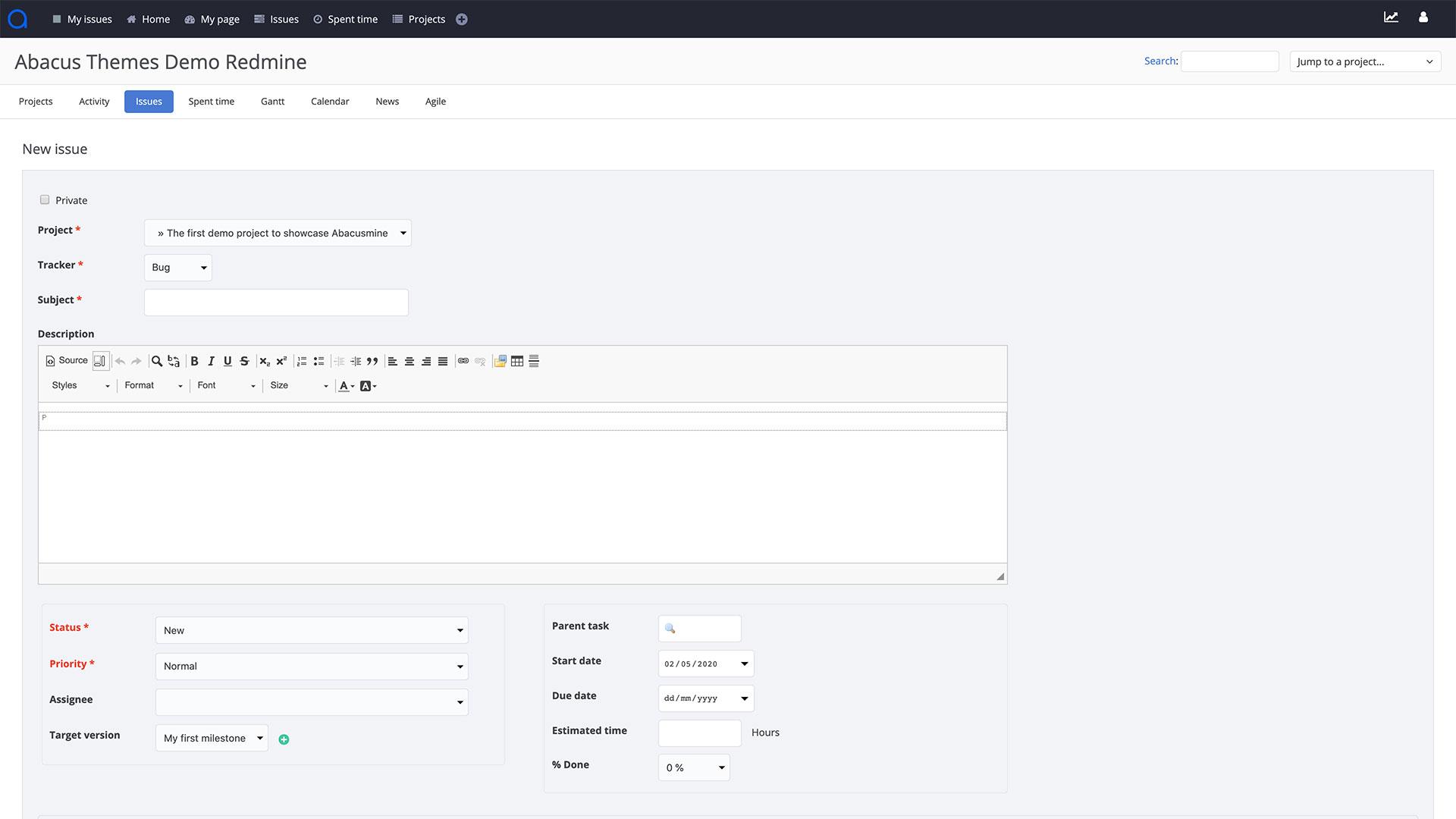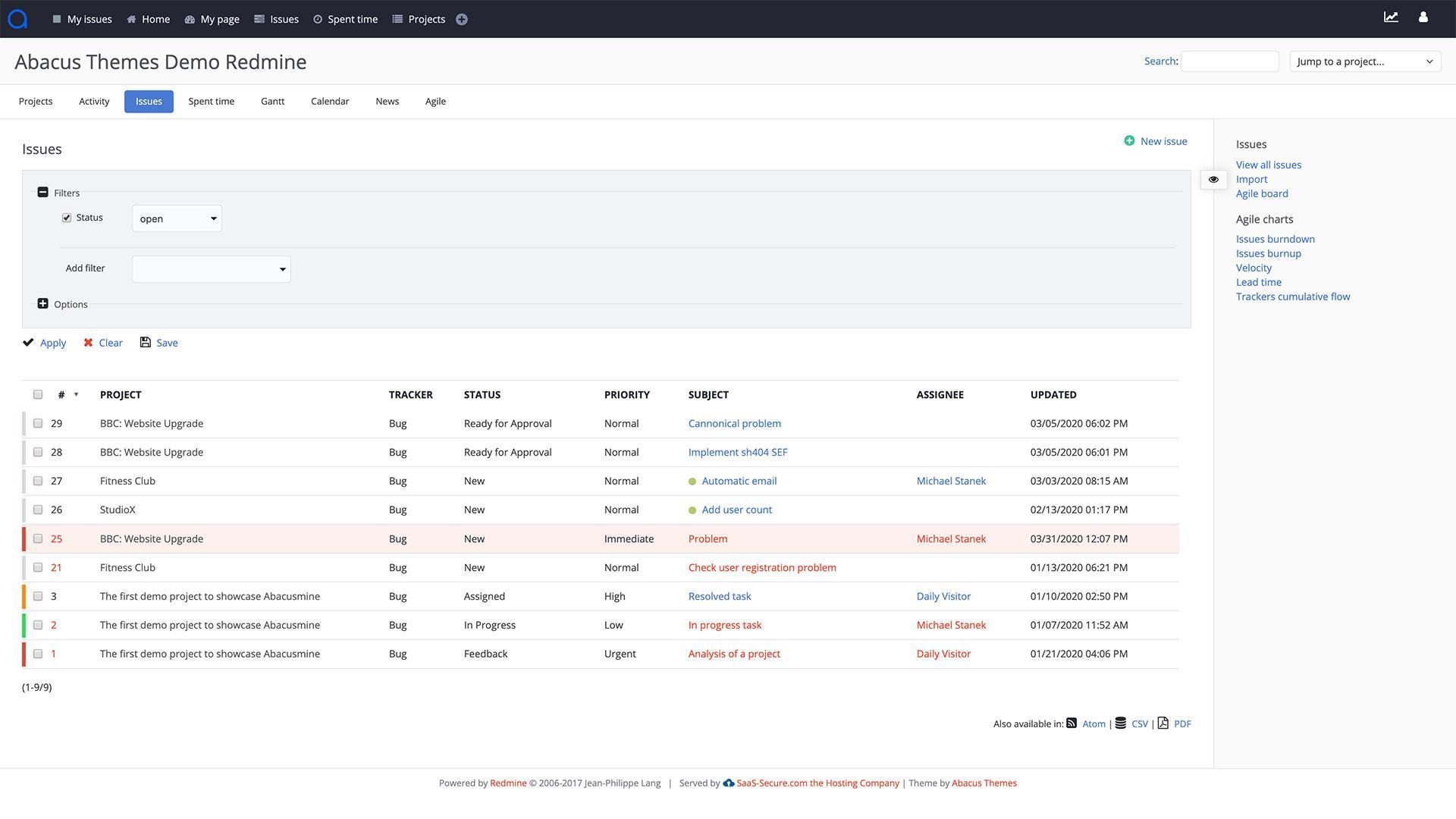 Lucid Project Tree
We spruced up the projects list by adding an expand/collapse function to sub-projects and project descriptions. Both can be set to "always show as expanded" if need be.
Project Tree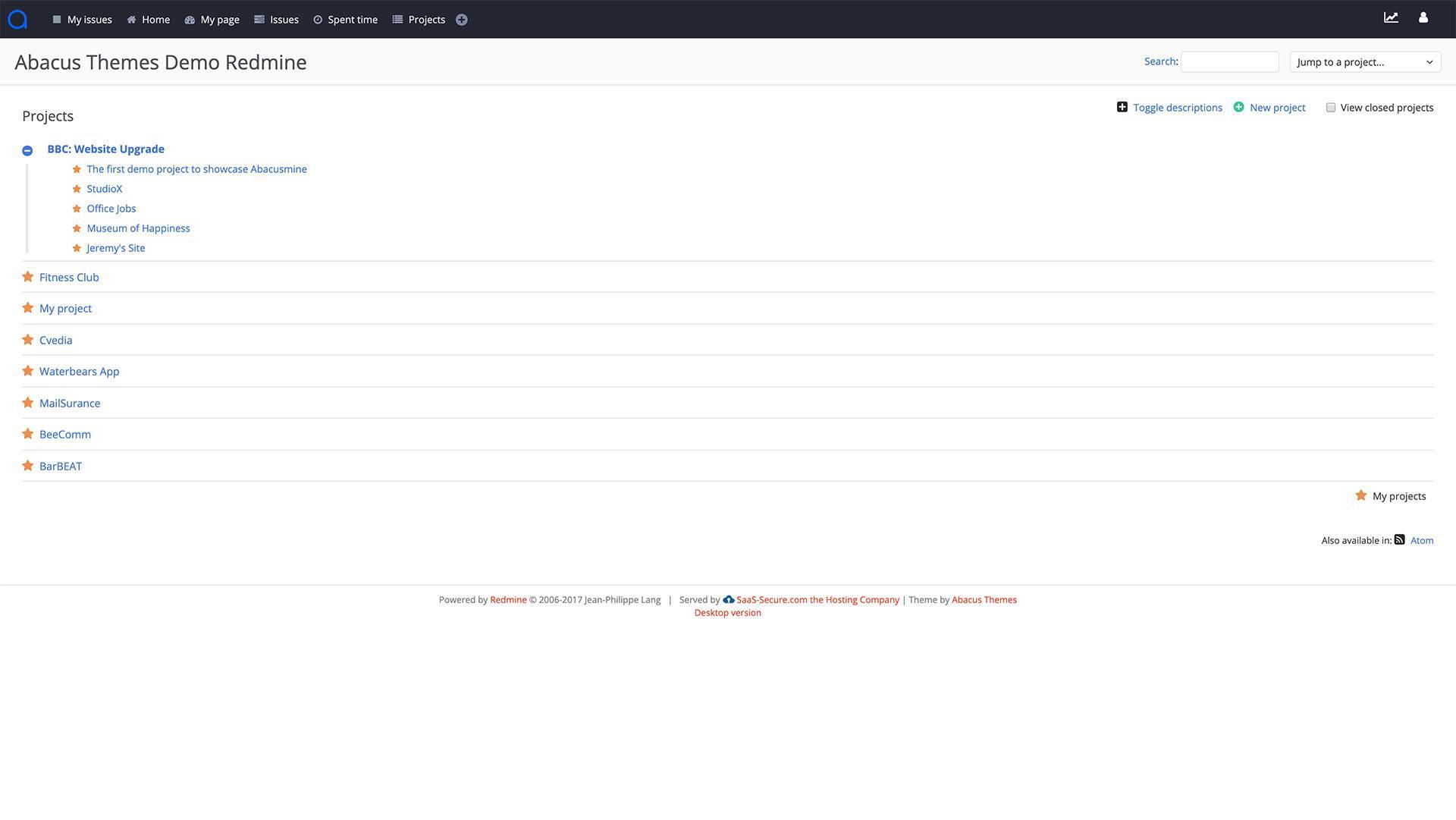 Project Overview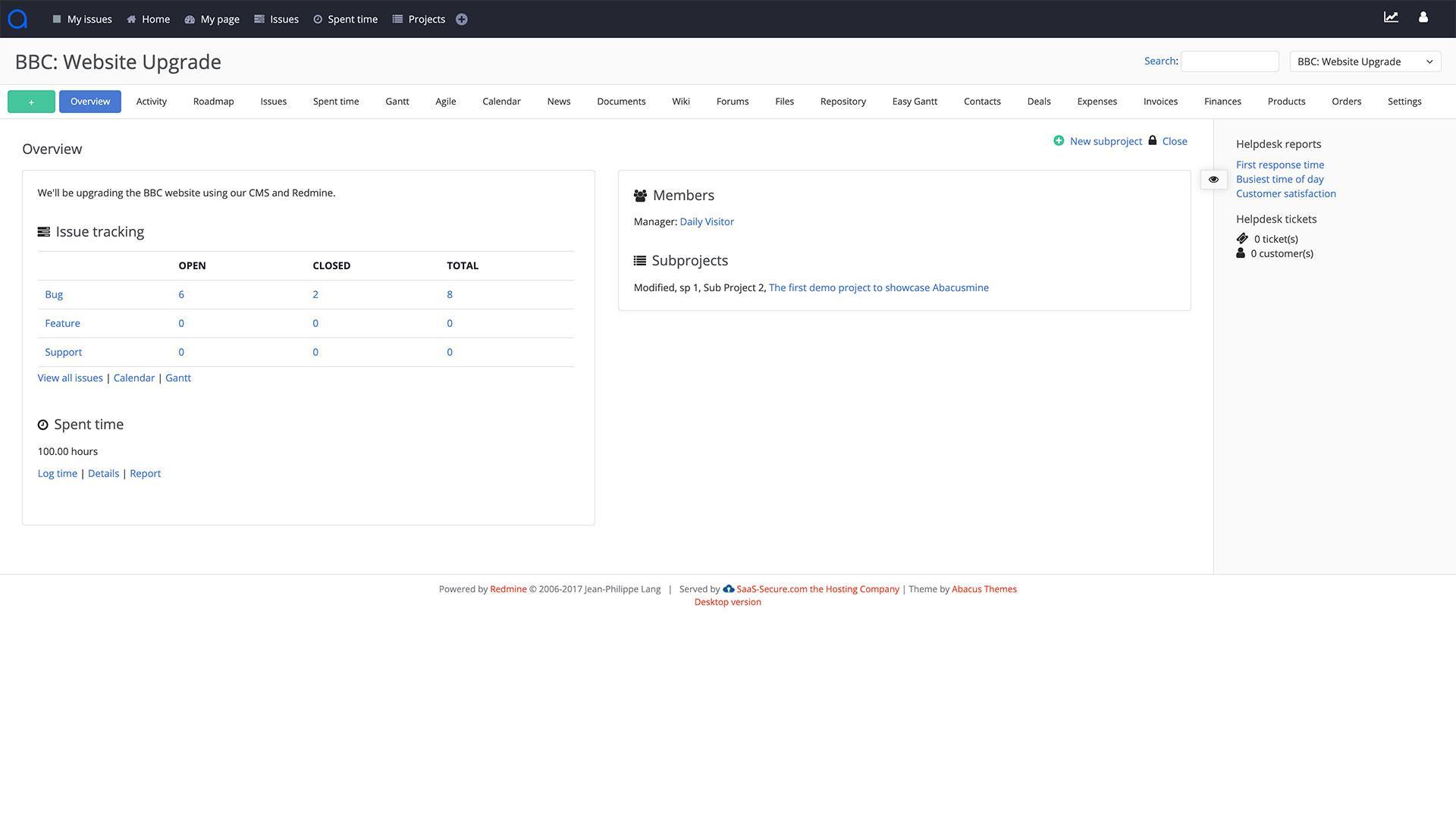 Activity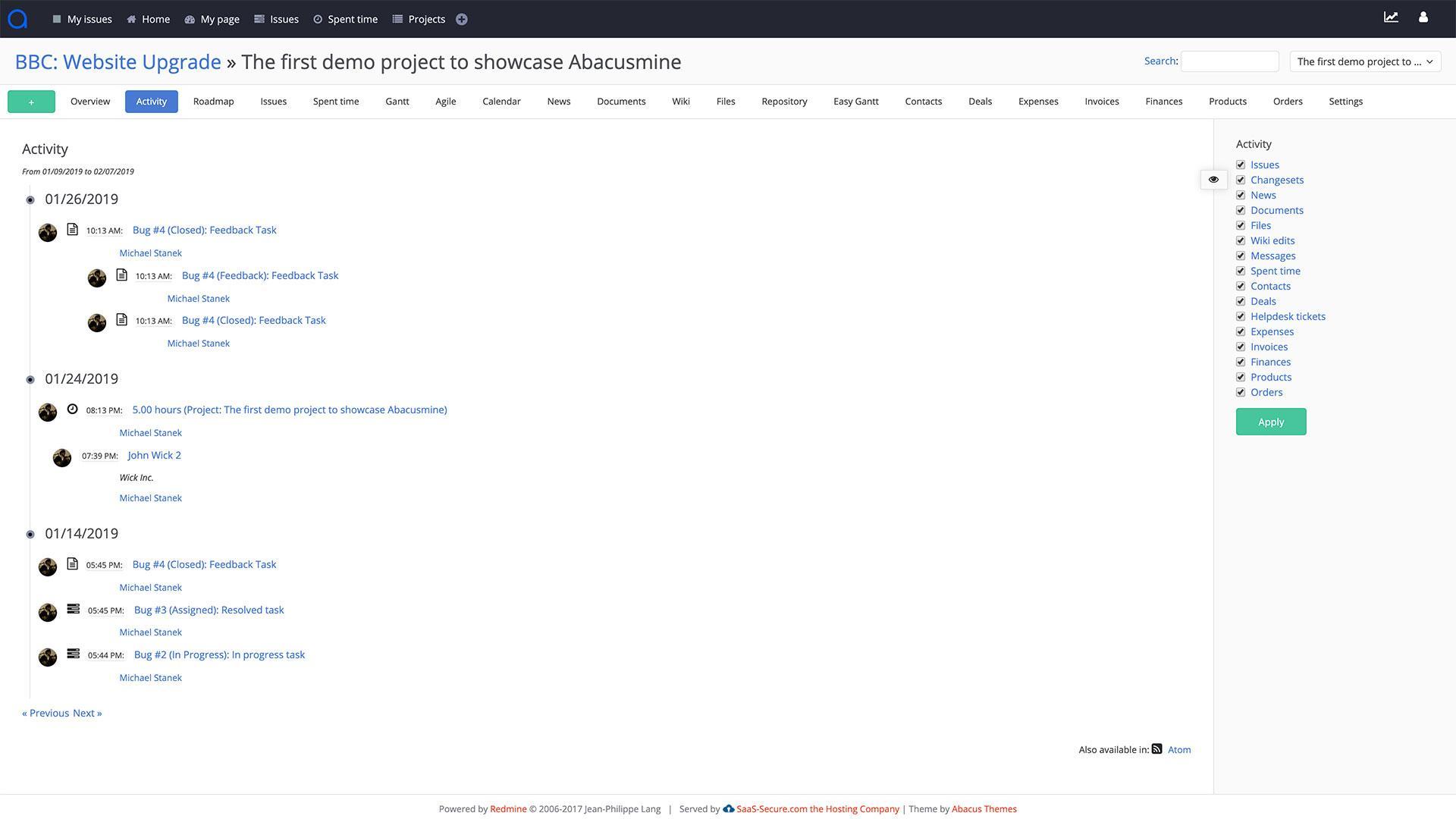 Calendar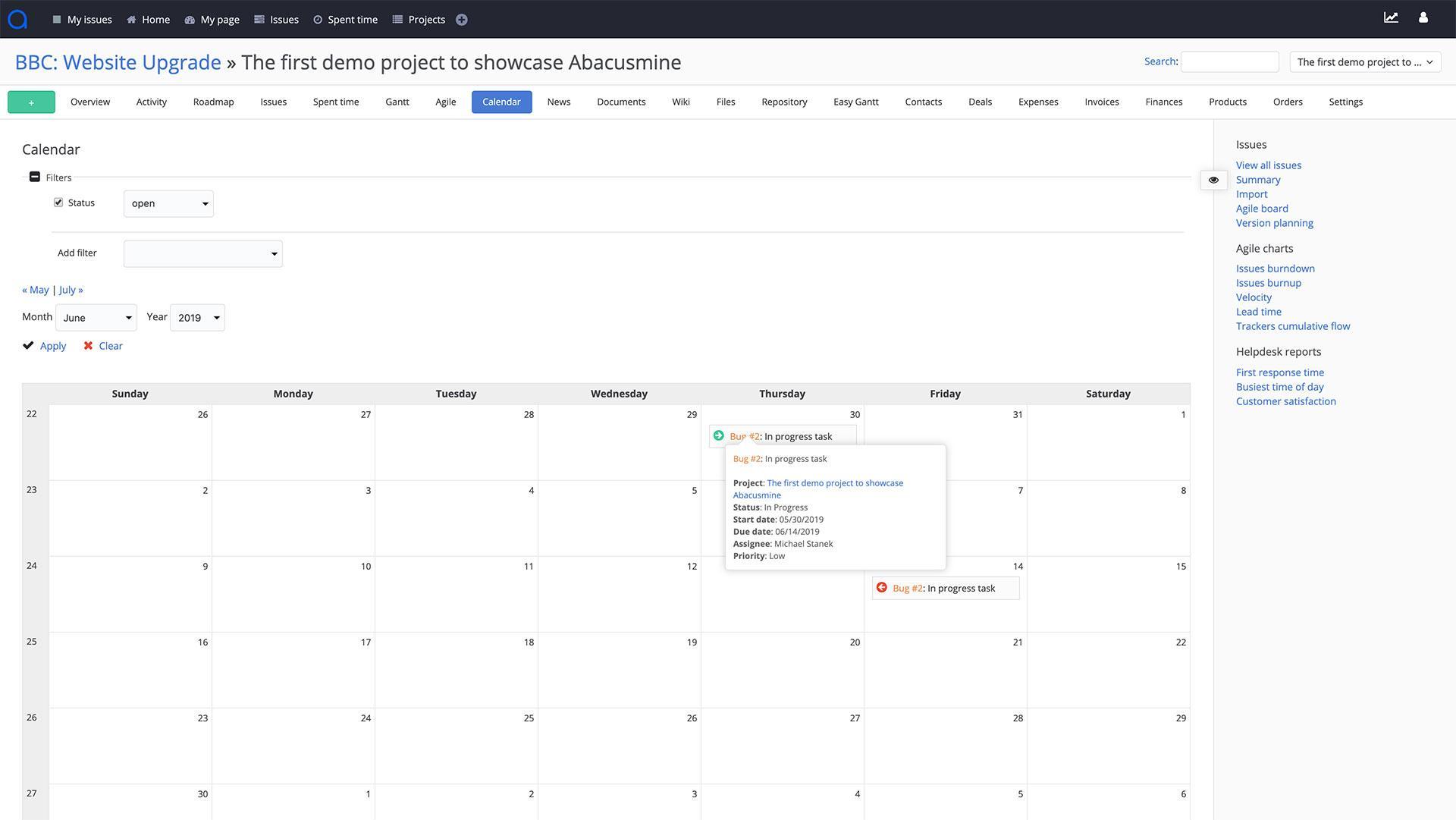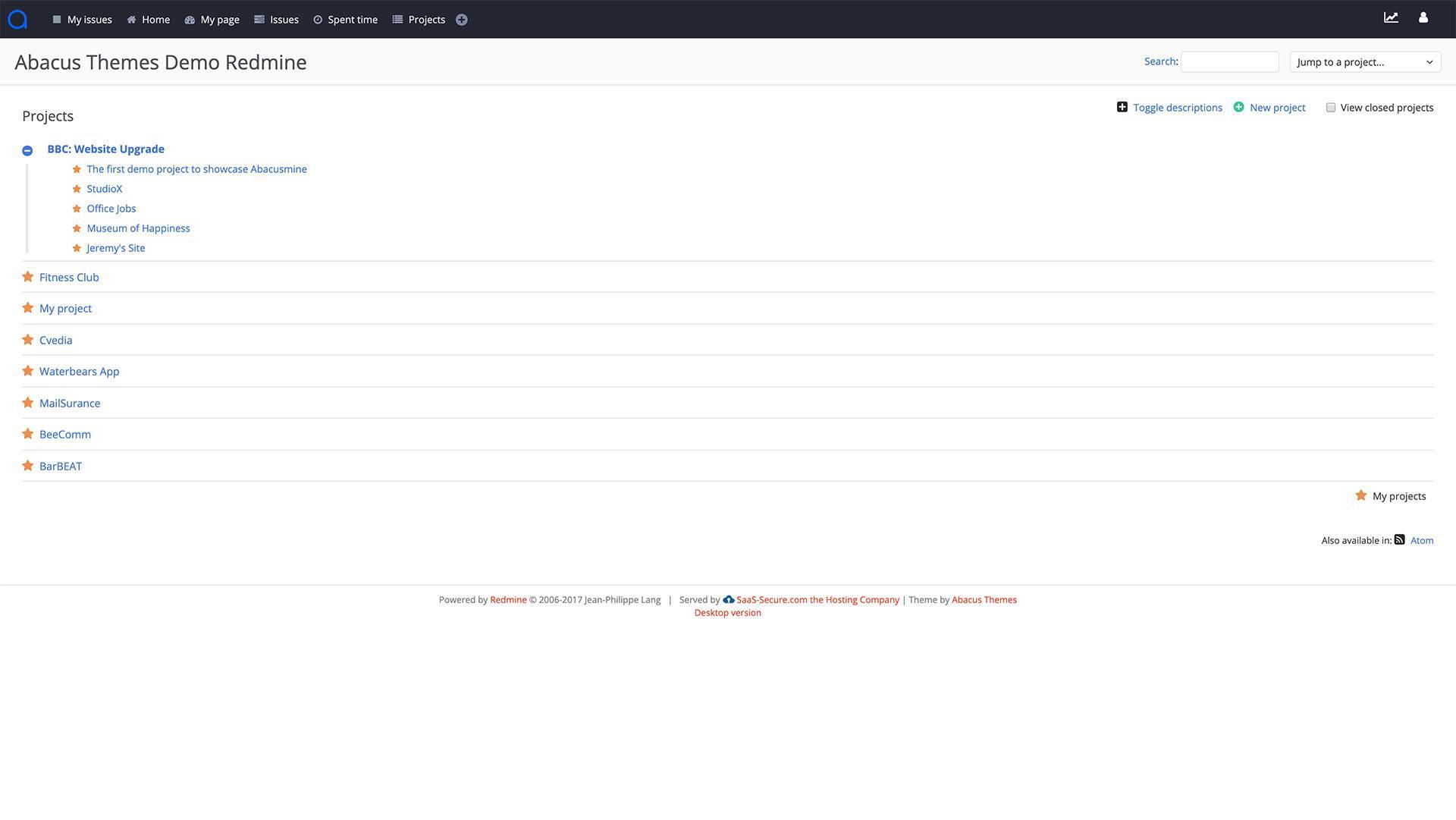 User-Friendly Layout
The improved appearance will make your project management much easier. You can also customize many Abacusmine layout features.
Fixed Top Menu
Hidden Sidebar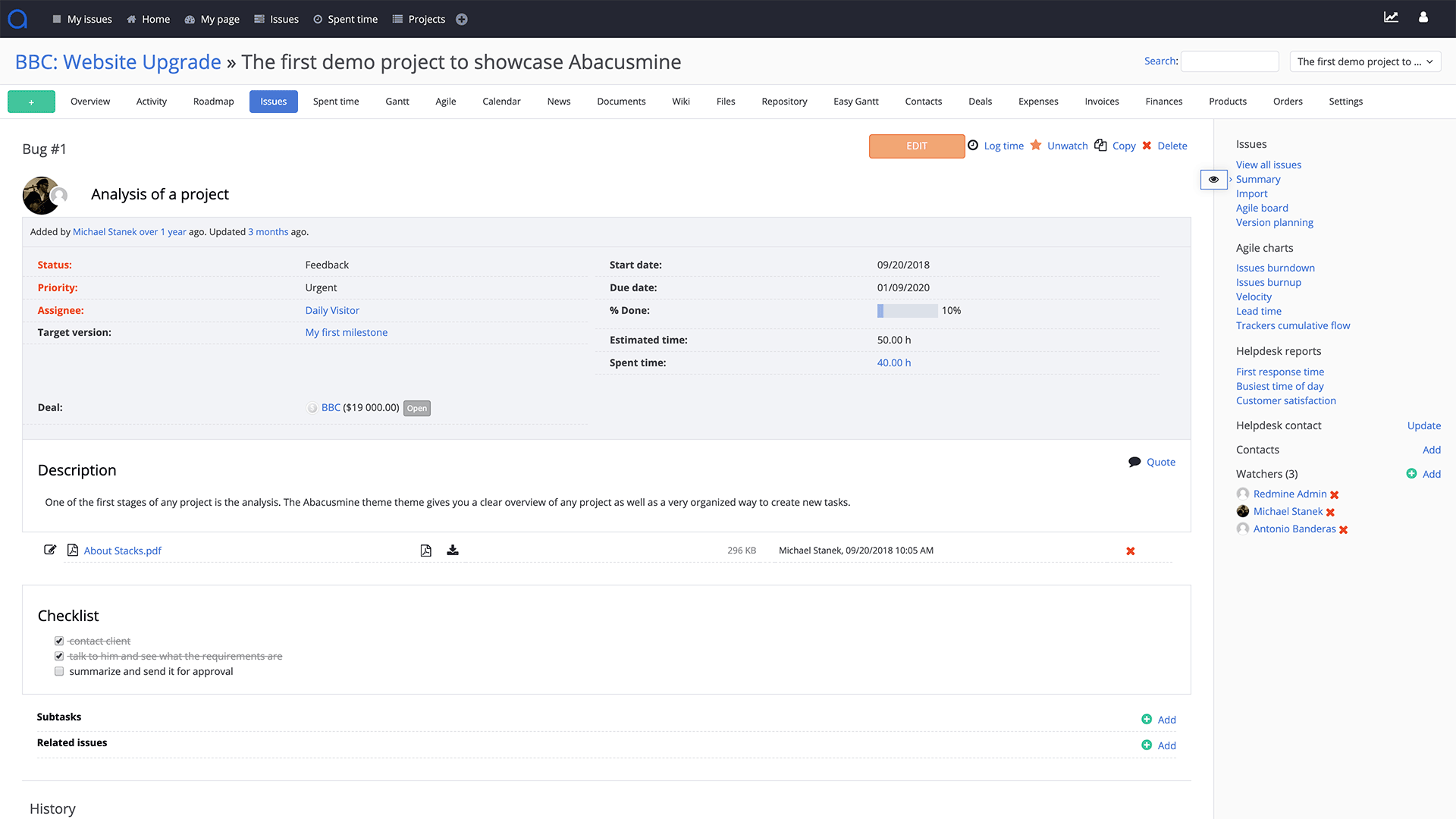 Admin Menu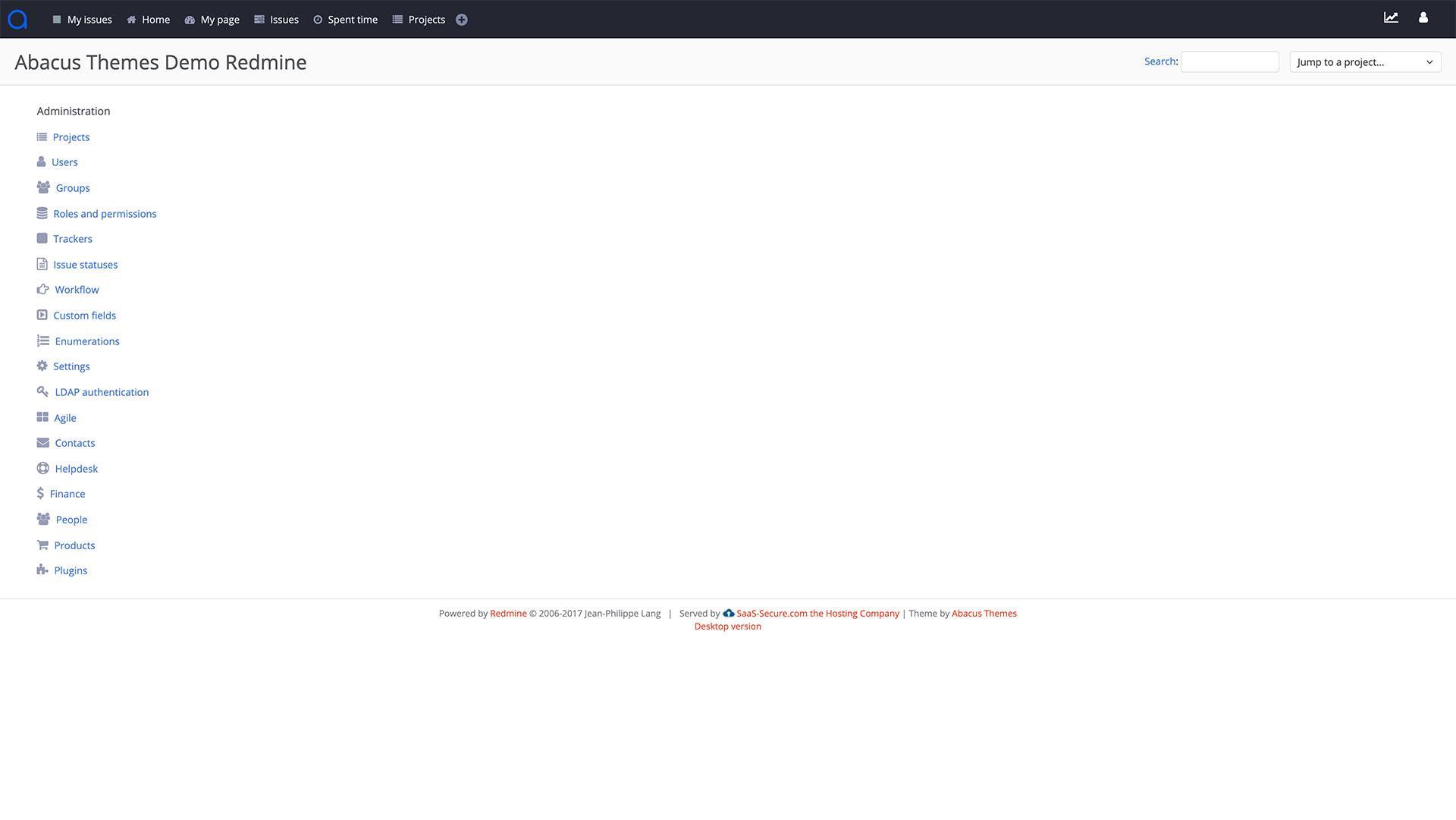 100% Responsive Design
No third-party apps needed - your Redmine environment is now ready for your smartphone or tablet.
Mobile Issue Detail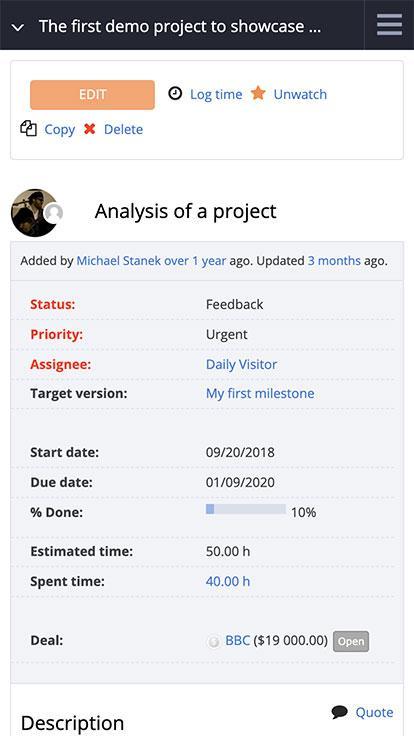 Mobile Menu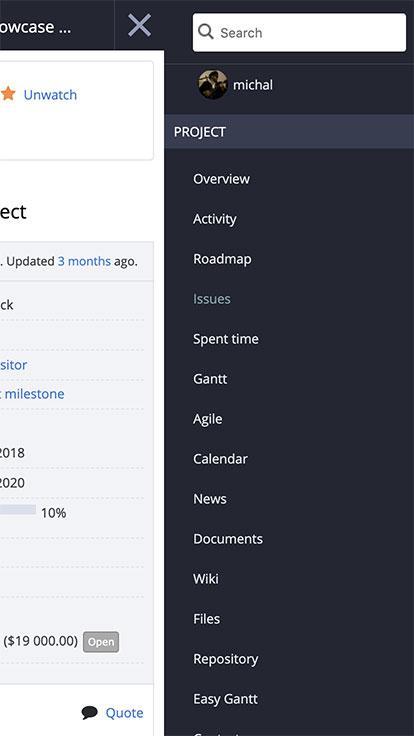 iPad Issue Detail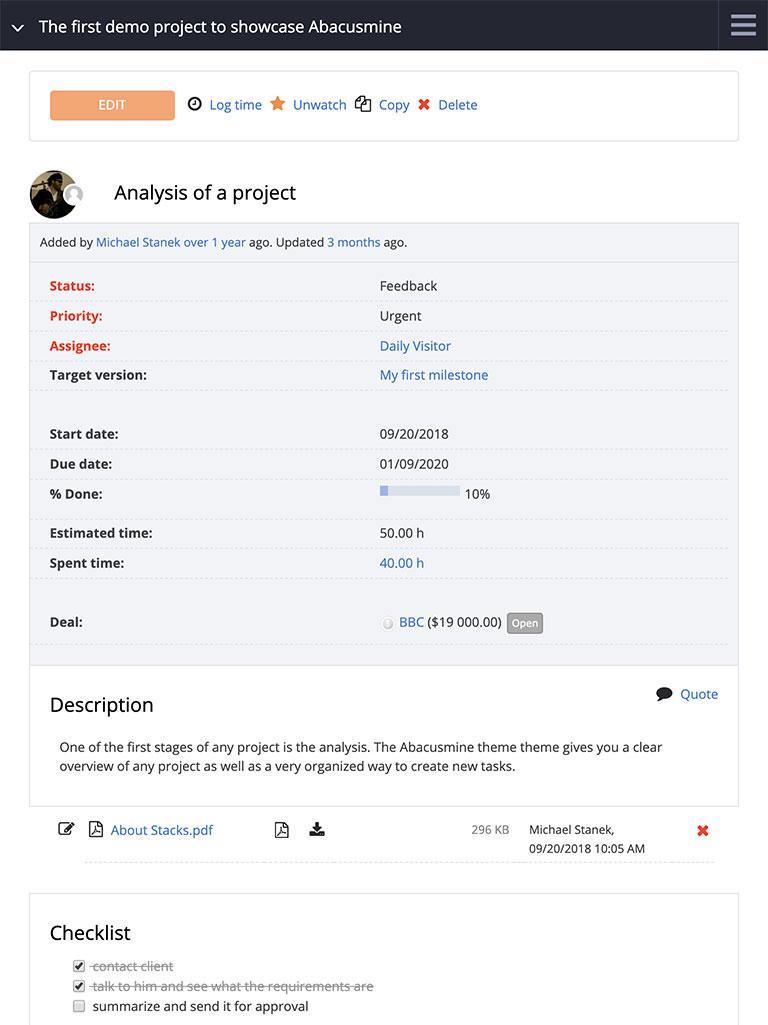 iPad Admin Settings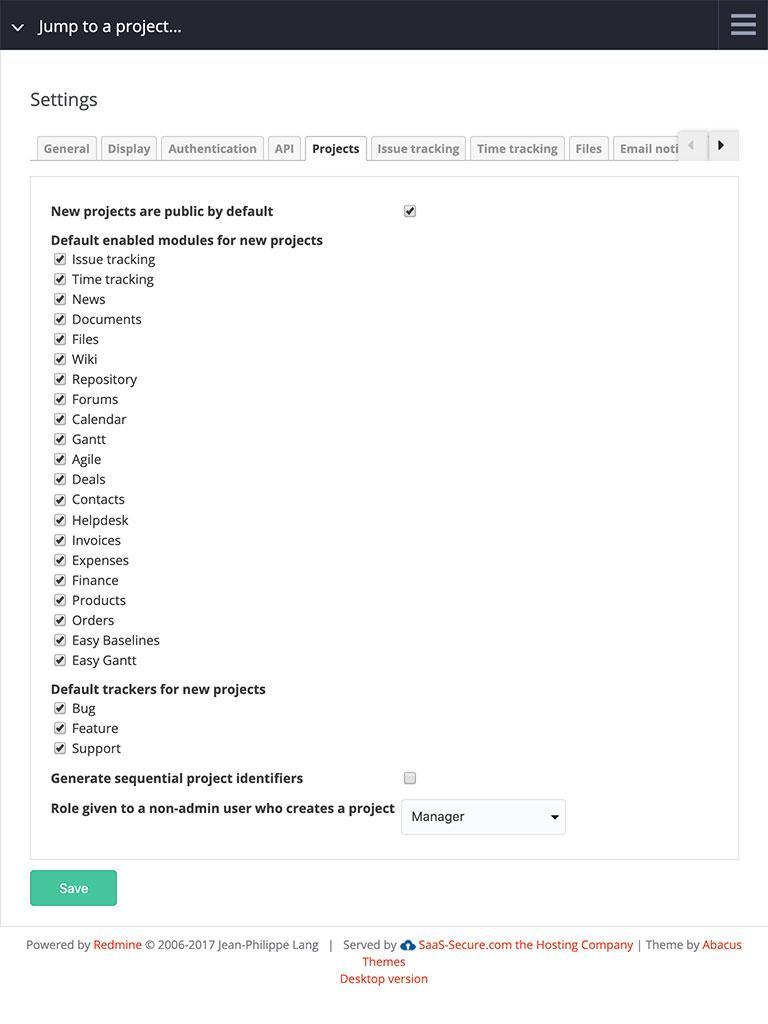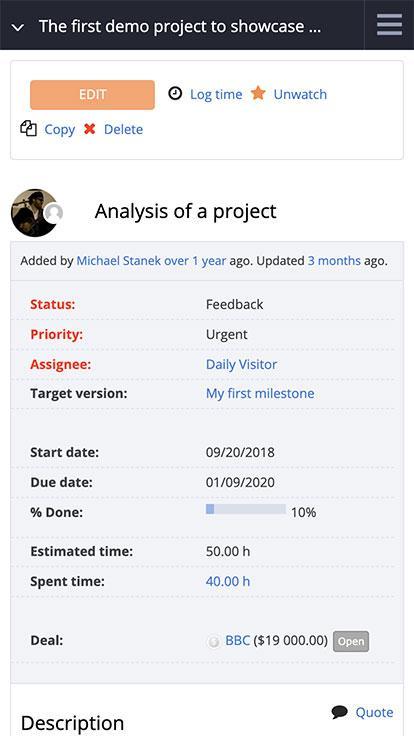 Cut Your Project Administration Work in Half