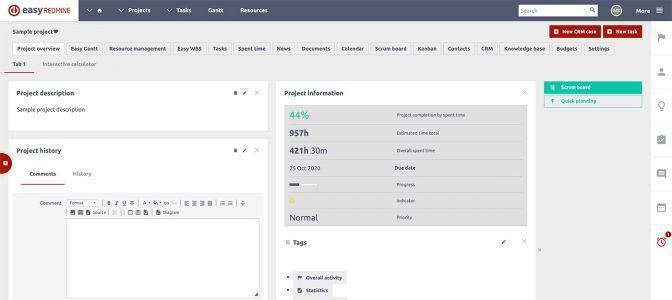 In the first blog post, I promised to write an article about a Redmine solution "on steroids". It's called Easy Redmine. Let's find out if it lives up to its name.
Technically speaking, Easy Redmine may be our competition, but they hold a special place in my heart as I worked there for several years. Oh yes, Easy Redmine and I, and Redmine itself, go way back to 2010. But let's not dwell.
The Easy Redmine 2019 core is basically a huge plugin that alters pretty much every page of Redmine, not only visually, but functionally as well. You will get all the functions as in the plain Redmine, but on top of that you will get your hands on features such as:
Improved UI
Here's where Easy Redmine and Abacusmine have the most in common. Though our approaches our different, just like our Abacusmine theme, ER have focused on the UI and created a nice, sleek interface where everything is within reach.
Simplified Top Menu
As you can see, there are just 5 menu items in the top menu and the rest of the plugins are nicely hidden under the "More" menu item.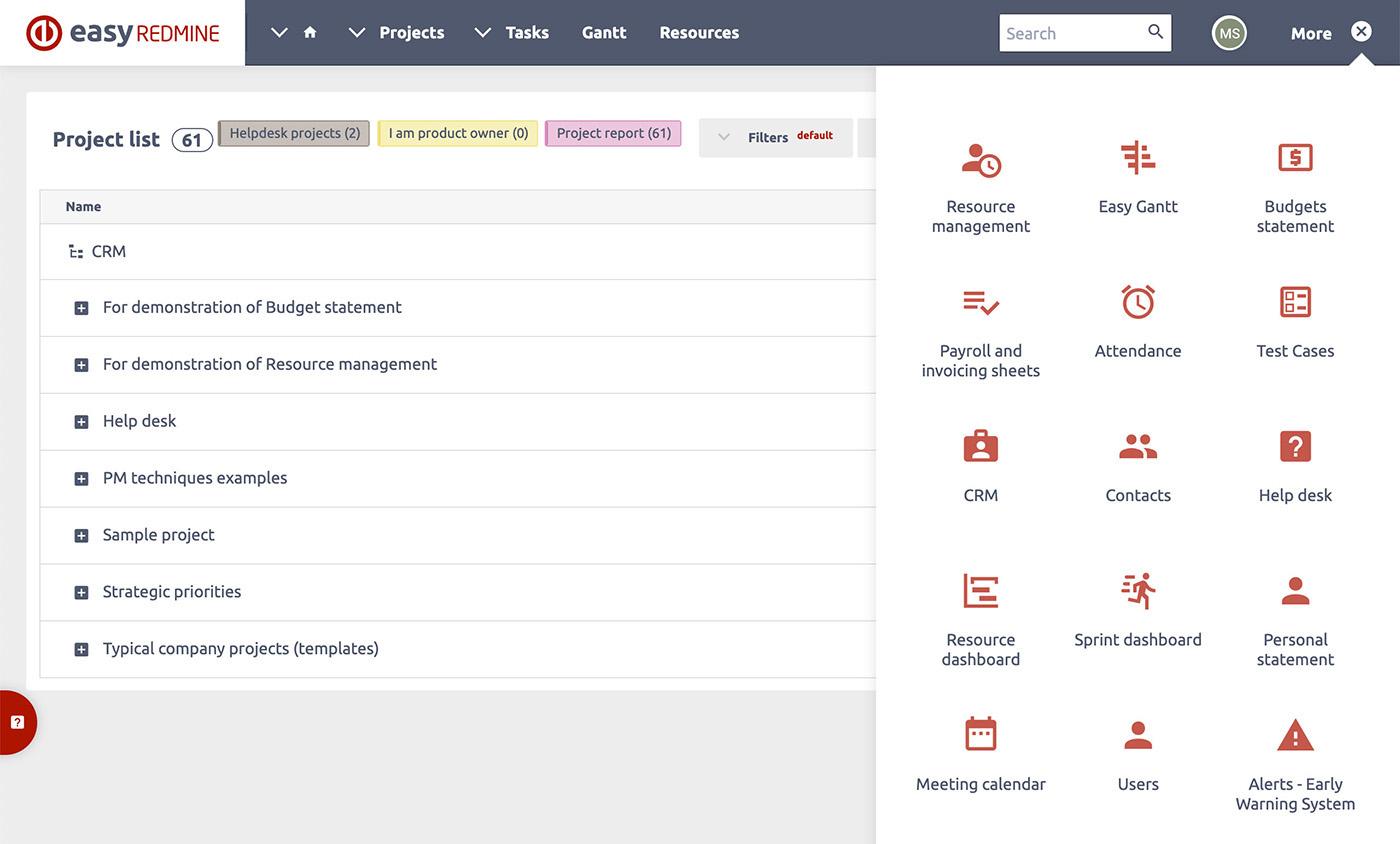 Project Templates
Thanks to project templates, you can easily create a new project from a previously saved template so the time savings are immense.
Naturally, there are dozens of other features in the Easy Redmine 2019 core, but it would take a brochure the size of a C++ GUI Programming Guide to go through all of them, so let's move on to where it gets really exciting: plugins.
I picked three of their plugins I like the most: Resource Management, Agile & Gantt Chart.
Resource Management
Thanks to Resource Management, you are now able to efficiently utilize your employees and easily visualize which users are free and which are overloaded.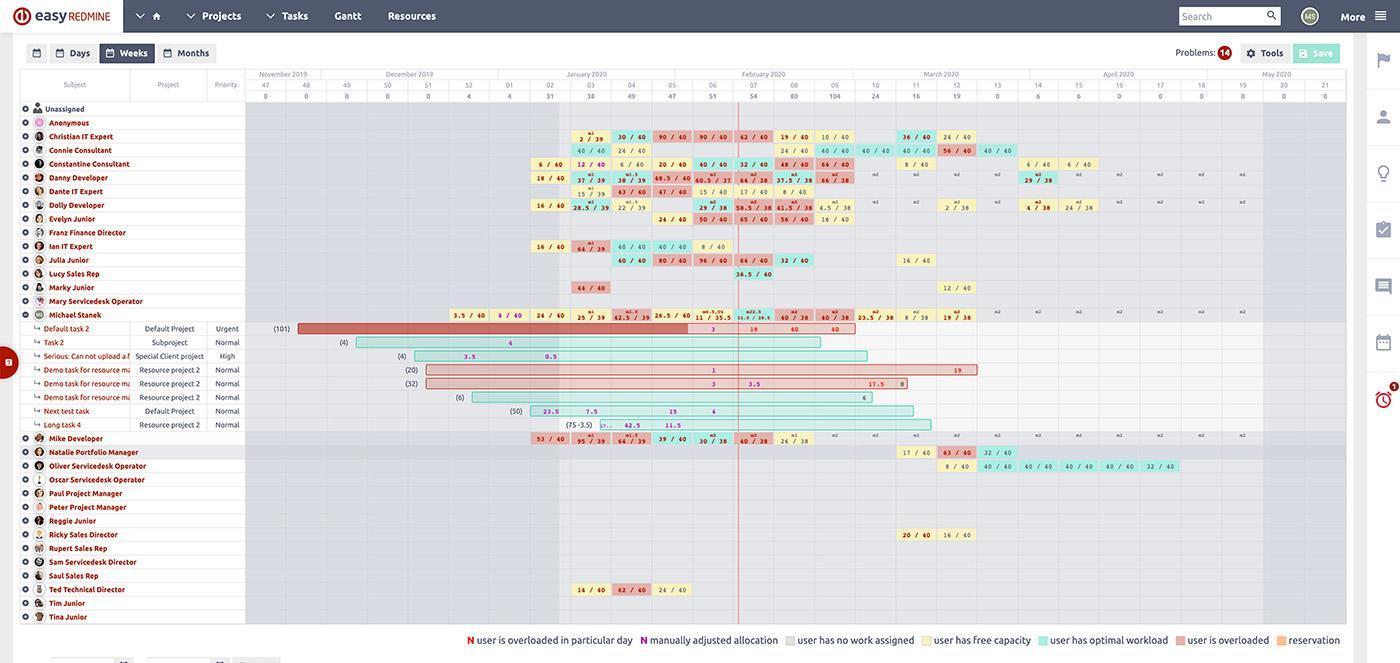 Agile
Hand on heart - who doesn't like Agile? The Agile plugin introduces everything an "agile" Scrum master thrives for: Scrum board, Kanban, swimlanes, and the backlog.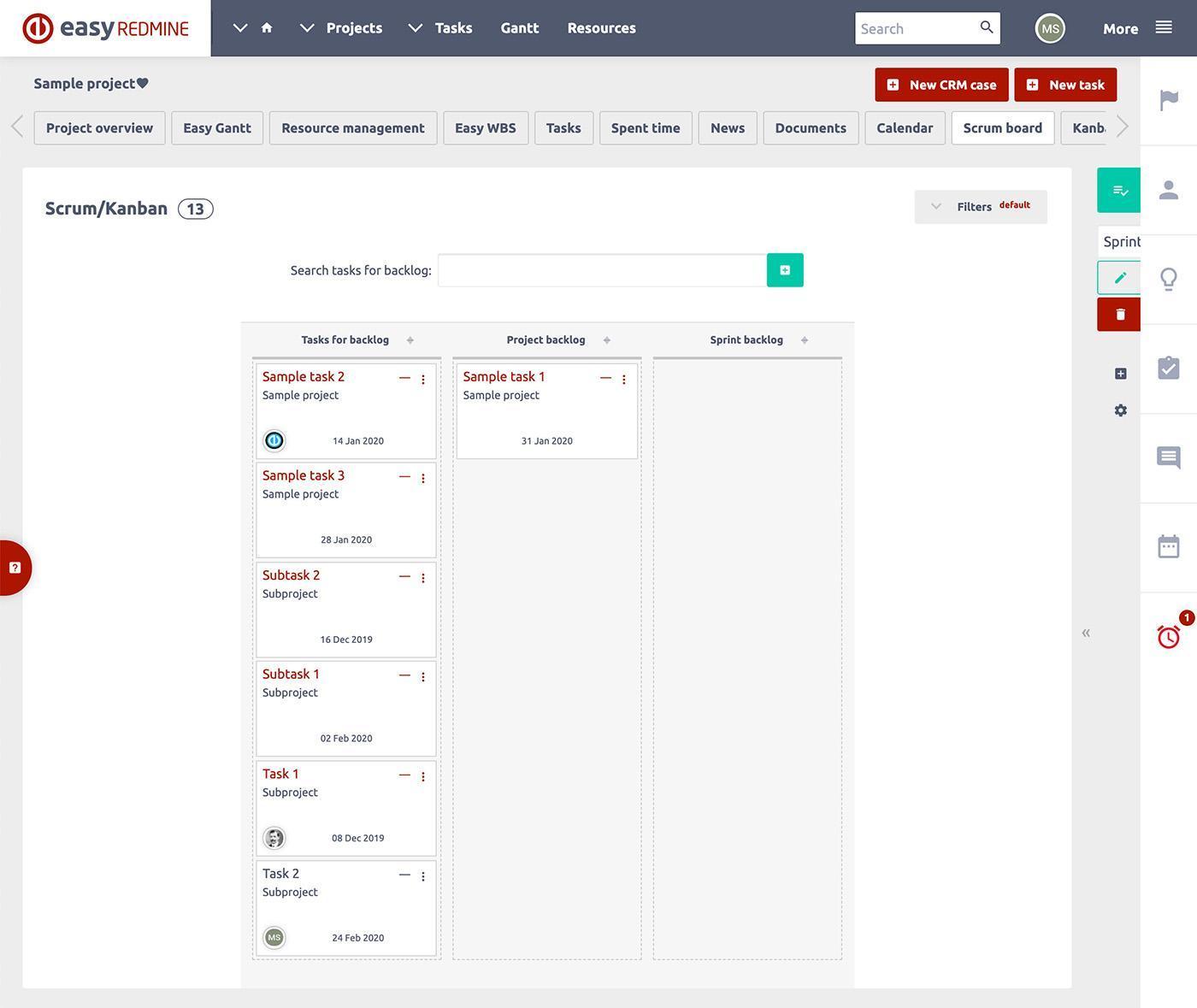 Gantt Chart
Although the Easy Gantt Chart is part of the Easy Redmine 2019 core, I listed it as a separate plugin for a very good reason. Not only is it my favorite plugin of all time, but it's also a plugin you can install & use in plain Redmine. As you can see, our Abacusmine theme is fully compatible with the Easy Gantt PRO plugin. So what are the benefits of yet another Gantt plugin? Easy Redmine made it very simple to use their Gantt chart thanks to drag & drop functionality, task relations or creating tasks right from the Gantt chart interface itself. Just like they claim, project planning is now easier than ever before.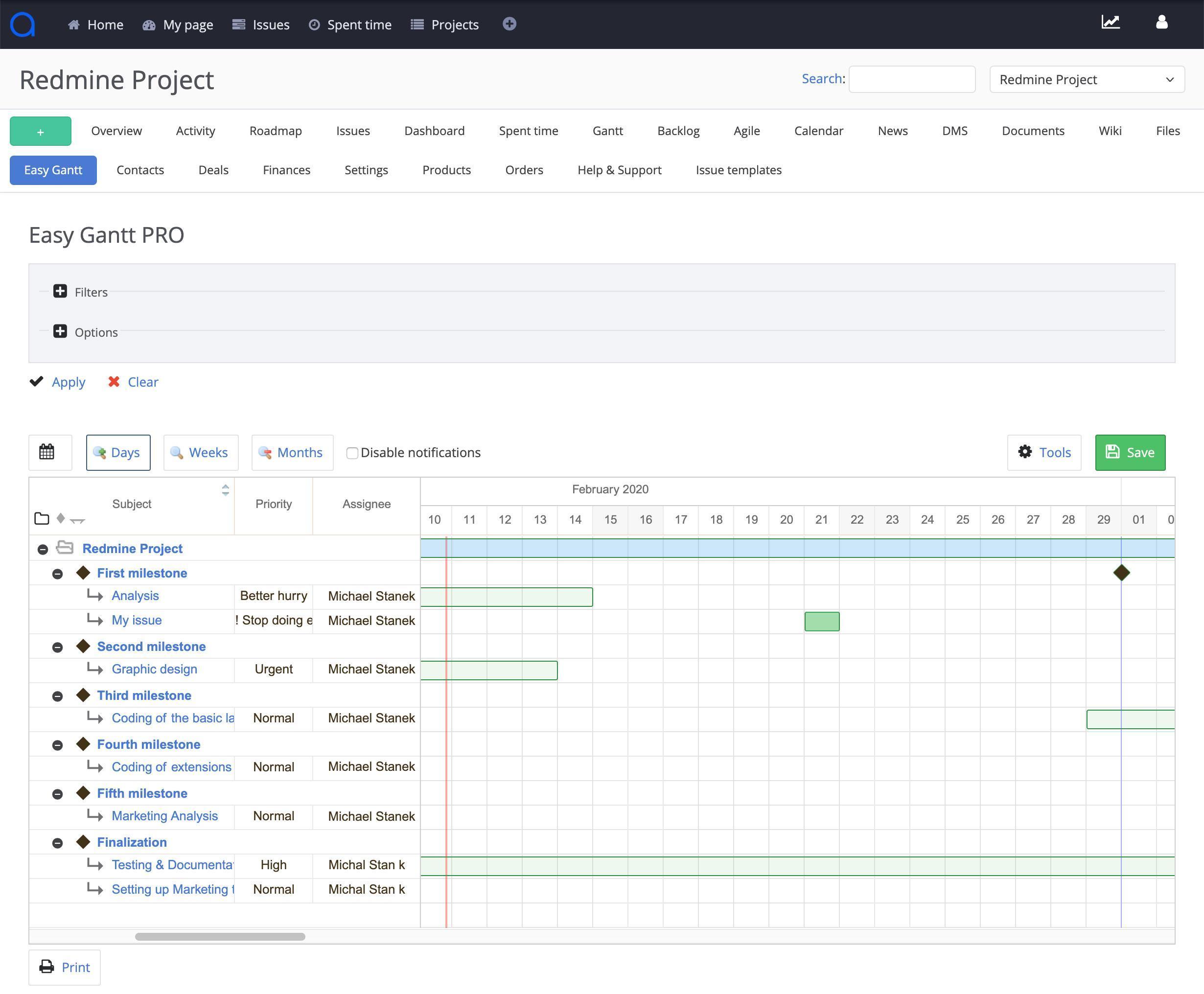 So Who Is Easy Redmine For?
ER is for companies with the means to invest in migrating all their data to a new Redmine provider. For that effort, they will get a powerful Redmine-based project management platform with dozens of productivity plugins. The workflow Easy Redmine offers is, in fact, quite easy to use but it comes with a substantial cost up-front. For the rest of the companies who can't migrate their precious data or simply don't need such an extensive toolset, we offer Abacusmine, which will quickly and painlessly turn your outdated Redmine into a managerial platform for the modern era. No need to install responsive plugins, no need to use third party apps - Abacusmine is fully responsive and will adapt to any screen.