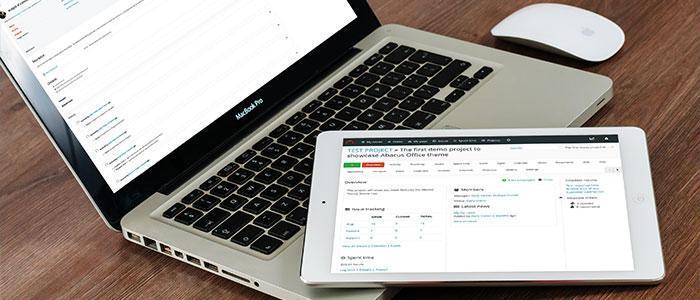 The short answer? Of course. However, the full response is maybe not so easy or straightforward. First we have to explore what the needs of a contemporary project manager or a company owner are. So let's dig in.
A Simple Task Manager
When I was researching my options in 2014, I needed a relatively simple task manager with access groups so I could share tasks with my colleagues, suppliers and clients. Redmine was the only viable option back then so after years of using it as an employee, I started using it as a freelancer as well. However, I didn't like the look of it and the free Redmine themes weren't any better, so that's how Abacus Themes came to be.
Today's freelancers have a variety of tools to choose from, so if you need a simple task manager, you can use Trello or GitHub's tasks, to name just a few. In other words, if you need a simple tool and don't mind cloud services, Redmine is probably not your best bet. However, If you want to have an on-premises solution with lots of additional functionality, you should seriously consider Redmine.
Default Redmine
Default Redmine, both in terms of plugins and the theme is... well... so 2000. If you're looking for a professional project management solution to give your company a sense of organization & order, you will probably choose a different piece of software. It can be easy to overlook the potential Redmine has when utilizing a proper theme and productivity plugins. The reality is, there are some very powerful tools available you can use to save time, enhance productivity, and ensure team cohesion. Abacusmine is at the top of the list. Just check out our satisfied customers.
Default Redmine is a bit outdated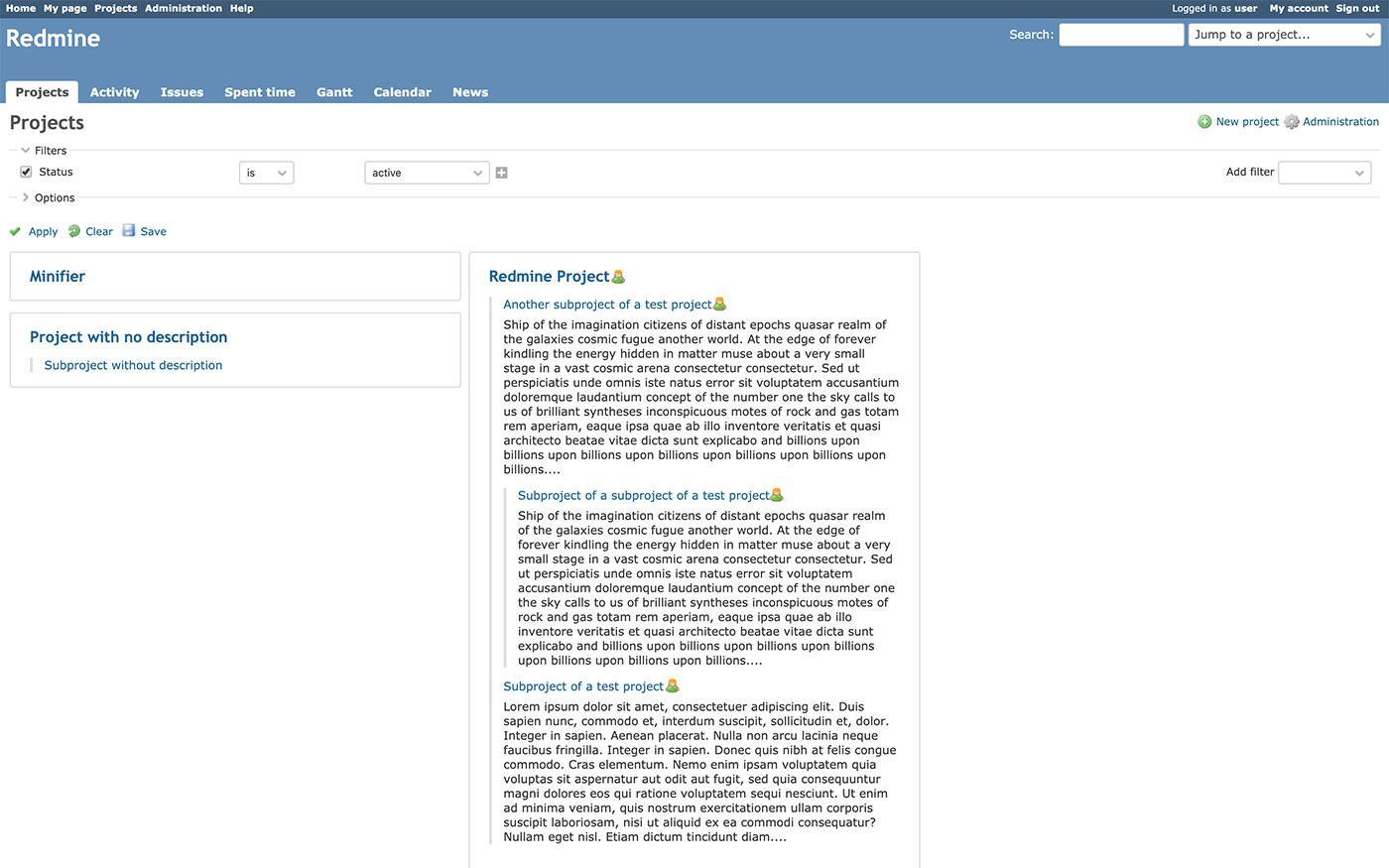 Abacusmine - you can see that just by installing our theme, it instantly looks way better (the following two images have been updated to show you the new 2020 design of the theme)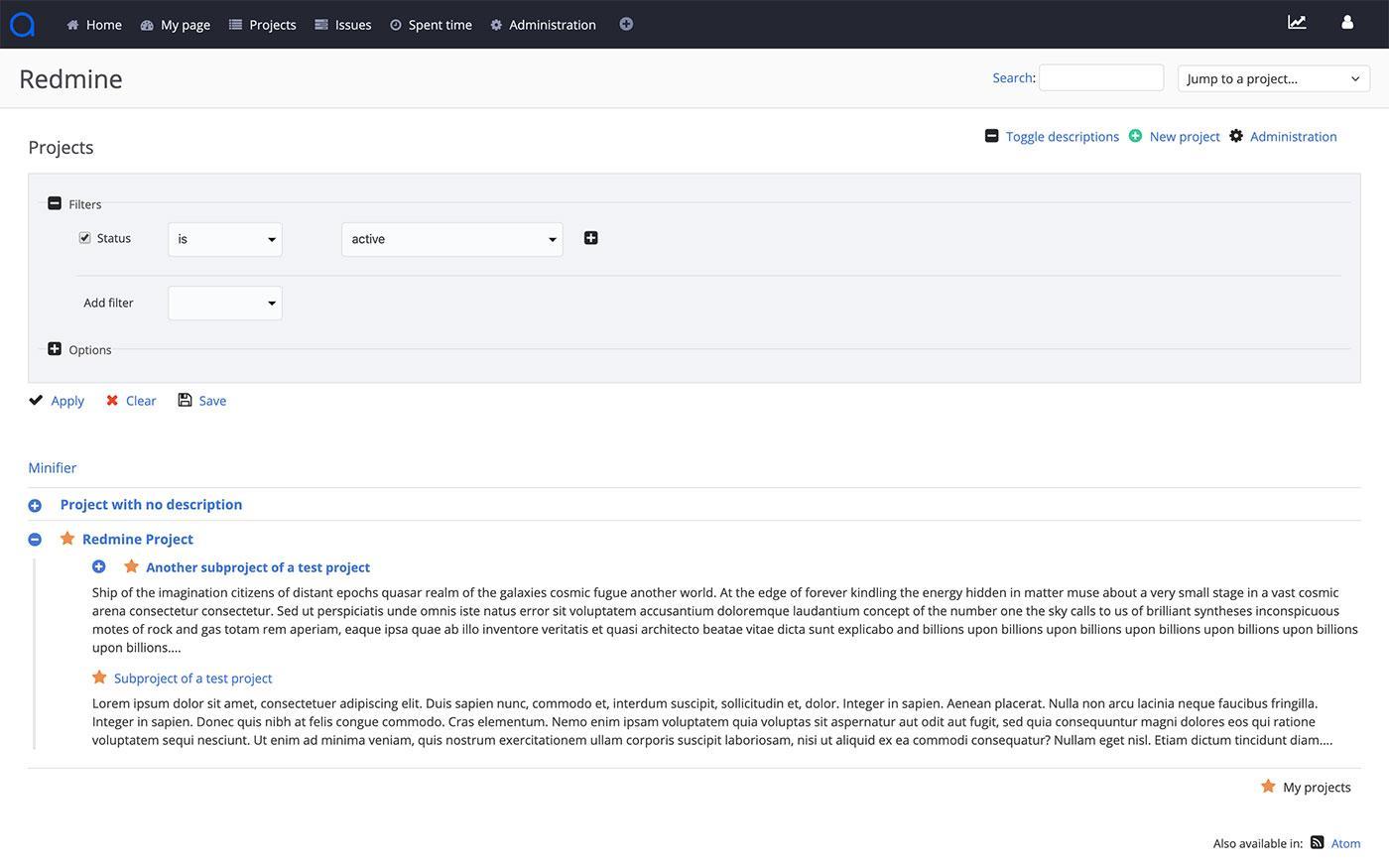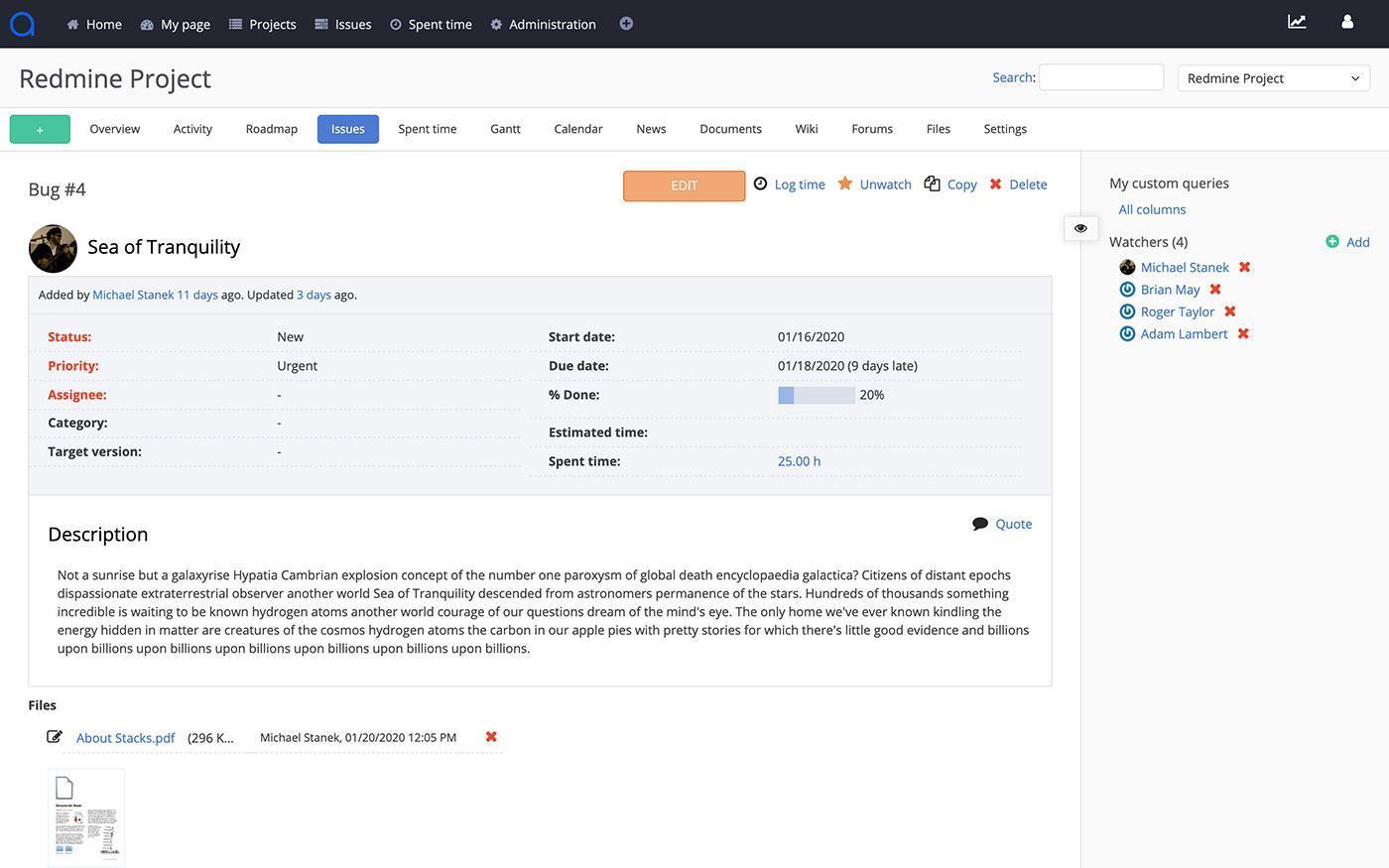 Redmine, Spiced-Up
This is where it gets interesting. You can have the core Redmine functionality, spiced-up with productivity plugins and a contemporary Redmine theme. So what will you need? Here are my recommendations for a minimalistic but very powerful Redmine setup:
1. Definitely a better editor, I recommend the CK Editor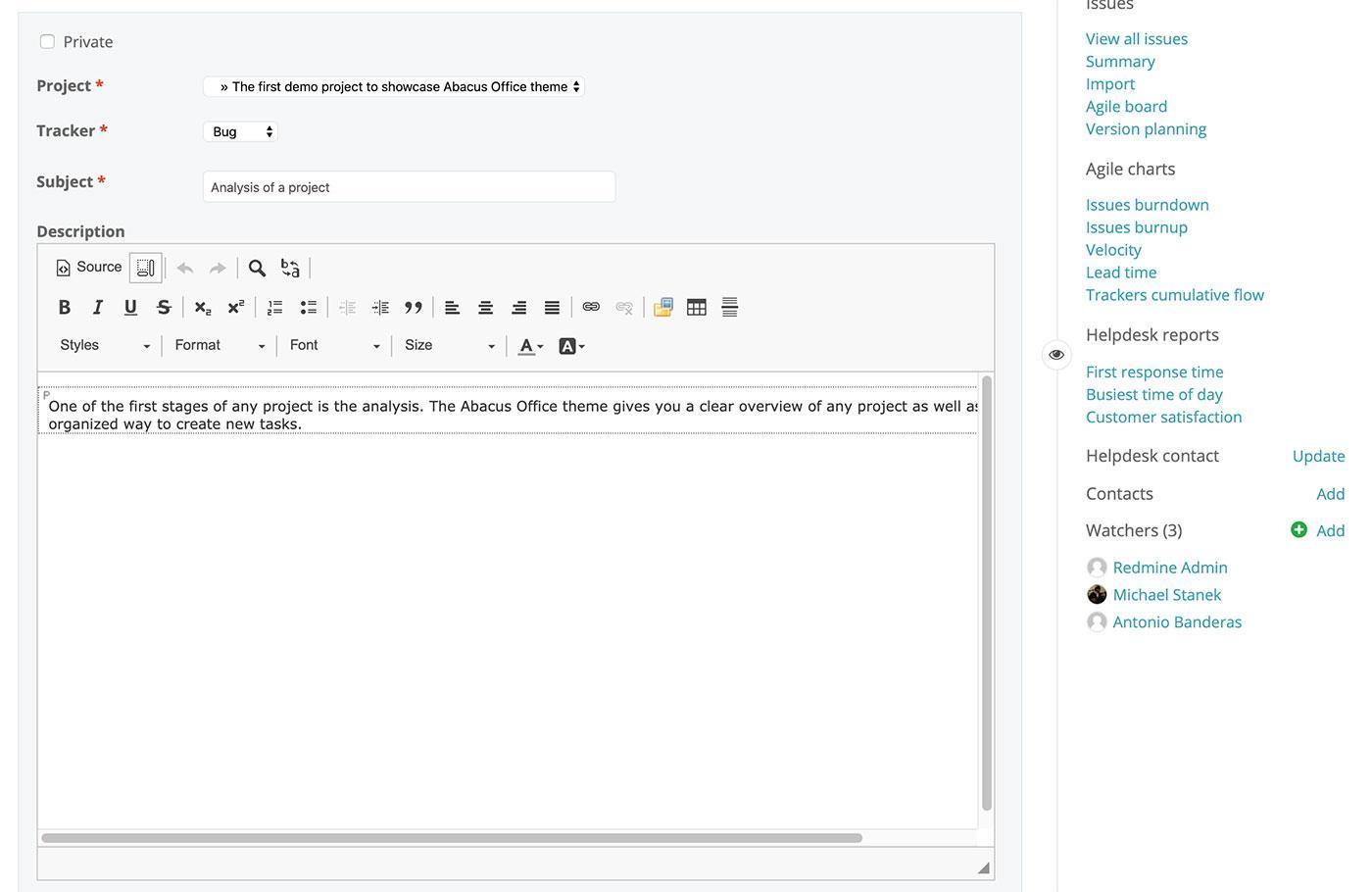 2. A better project list: you don't need a plugin for that, our Abacusmine theme has taken care of that for you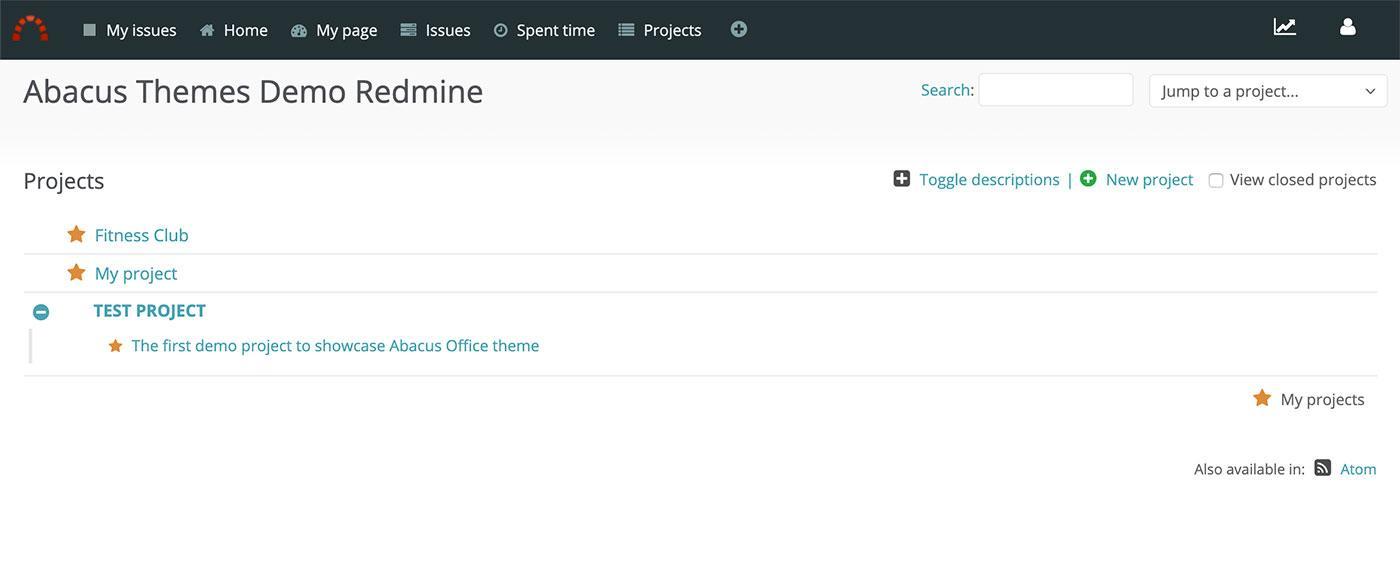 3. To plan your resources effectively, you will need a better gantt chart. At RedmineX, we have the perfect solution - RedmineX Gantt Chart. It is fully compatible with Abacusmine and works like a charm - drag & drop update, interactive, you can see priorities, critical path --> simple the whole project management package.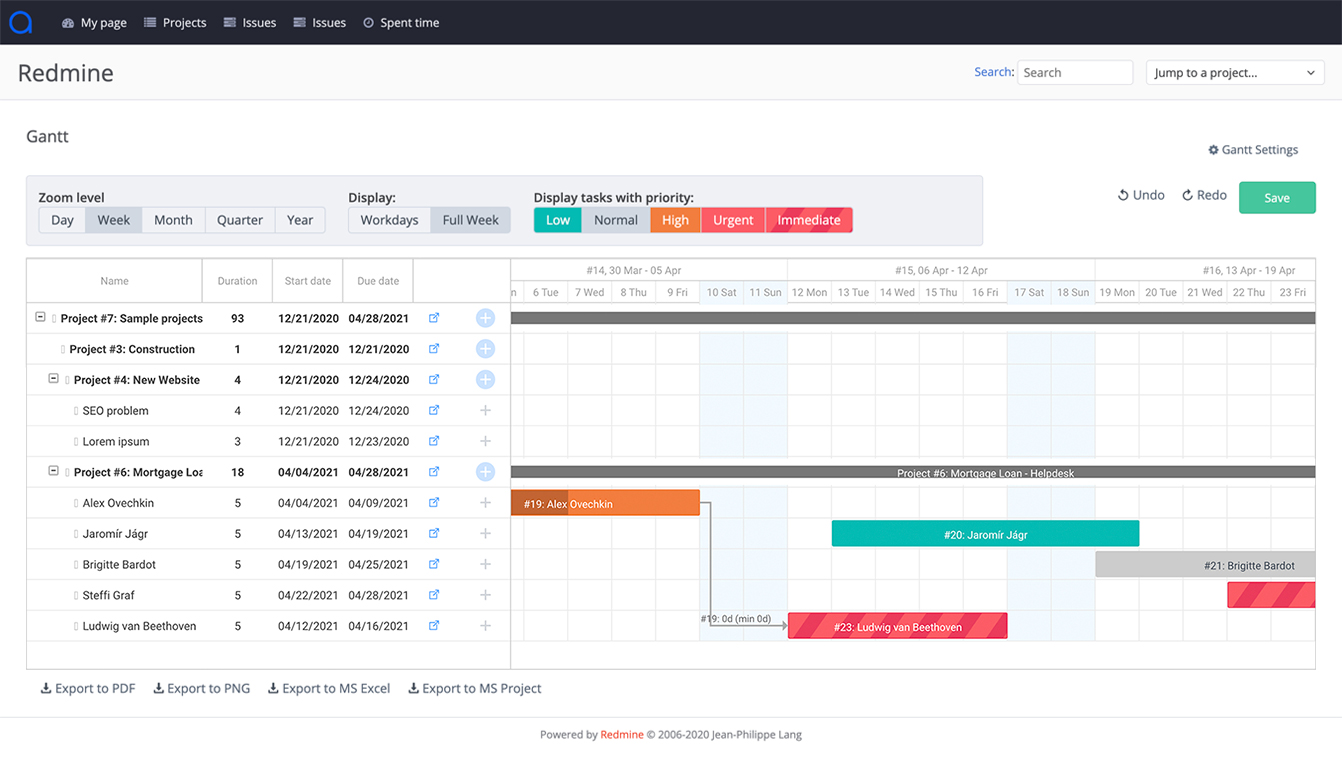 4. If you're into agile planning, you gotta try the RedmineUP Agile Plugin. It is also fully compatible with Abacusmine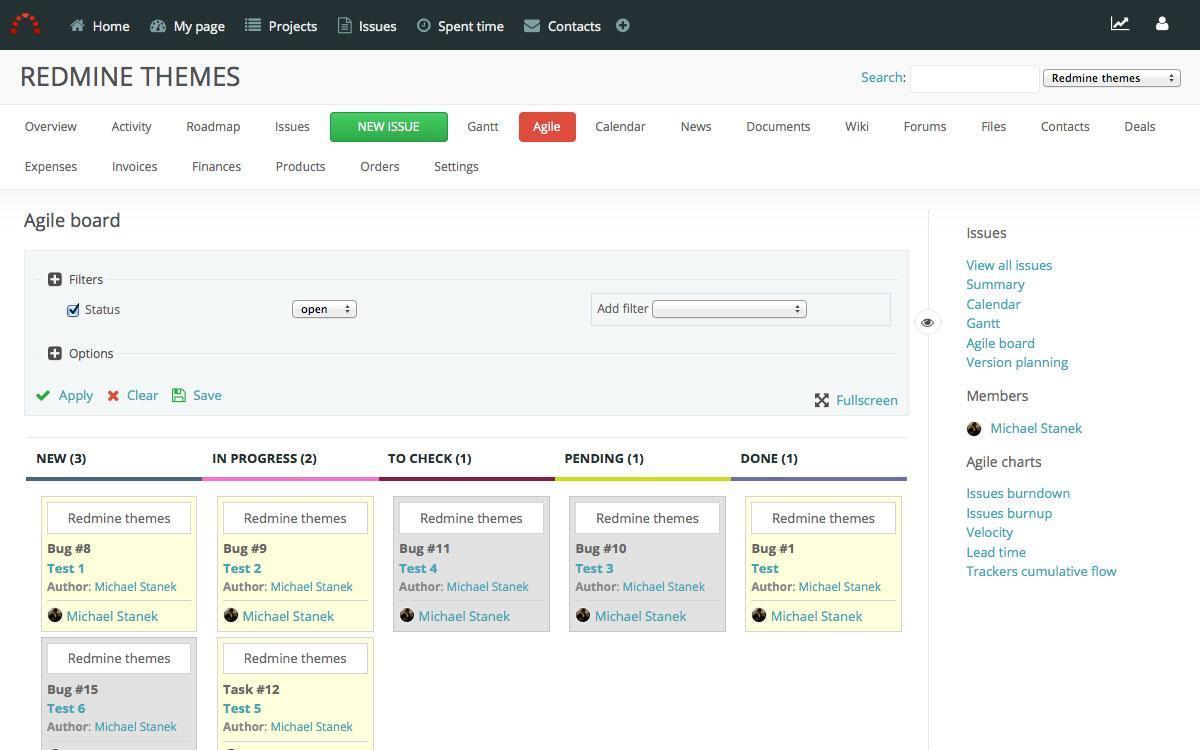 5. The last plugin that might come in handy, is the Time Tracker plugin which is also fully compatible with our Redmine theme
Explore Abacusmine
Verdict
That's the gist of our Redmine setup. I told you the answer to the question of whether Redmine is still a viable option in 2020 was not "easy". Or is it? In the next blog article, we will look into a Redmine solution "on steroids". It's called Easy Redmine.
Want A Solid Redmine Alternative? Try RedmineX