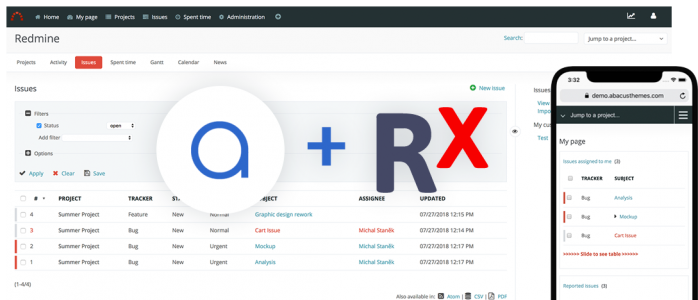 Abacusmine is here since 2014 and it is the first commercial Redmine theme that has brought UX improvements such as a collapsbile sidebar, global Issues & Spent time in the top menu, or collapsible project list.
The options of altering UX / UI using a theme are limited becasue we had to resort to using javascript to do so. However, since we released the UX Upgrade plugin at RedmineX, the possibilities of making the UI / UX of Redmine have broadened.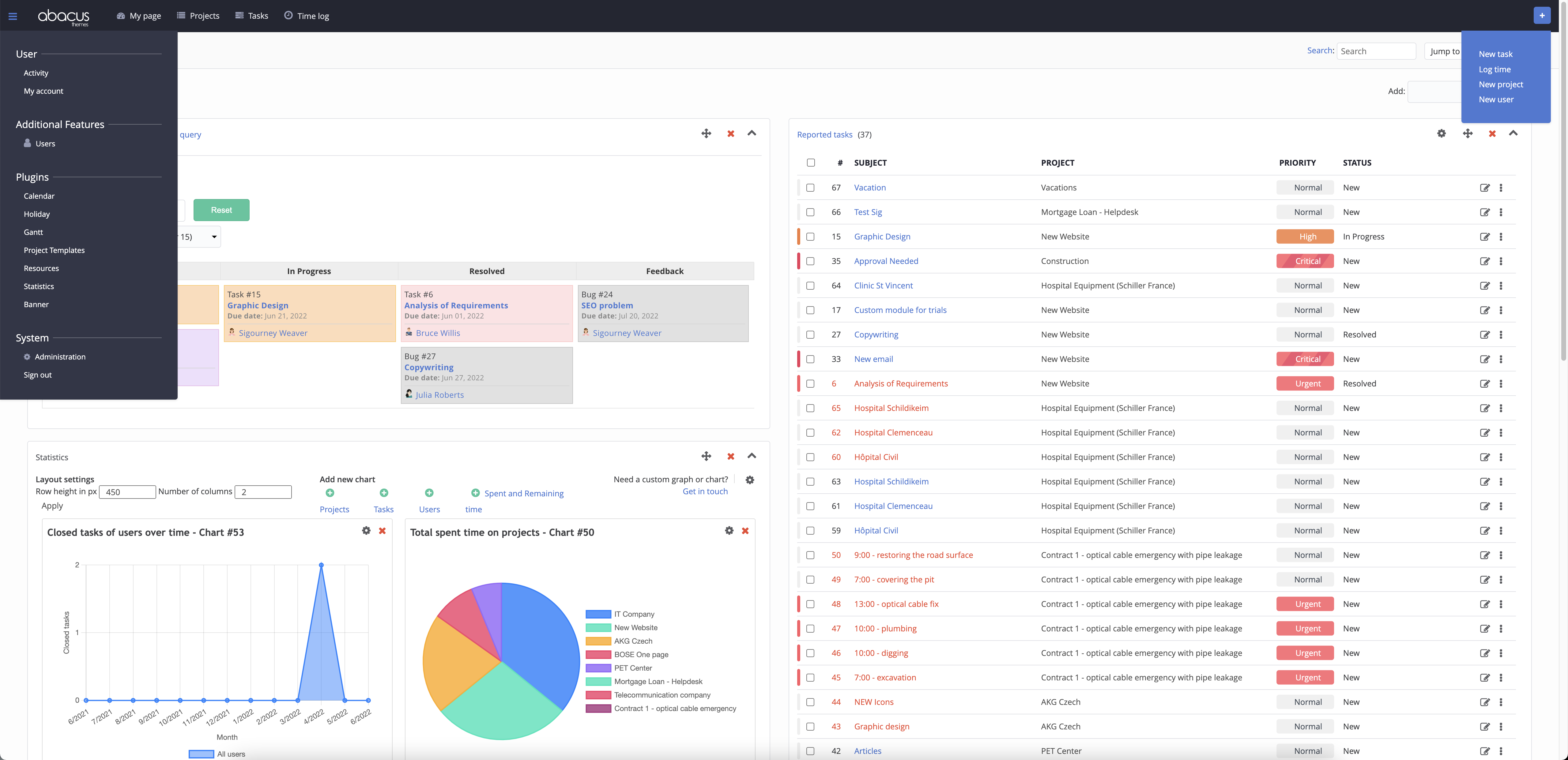 The RedmineX UX Upgrade is not just a theme. In fact, it is much more than a theme. It brings about 20 UX / UI improvements such as a vertical menu, new entity button, quick issue edit, up to 50 issue on MyPage, or the possibility to upload your company logo. However, if you do not fancy the theme, you can still make use of the 20+ UX improvements together with Abacusmine.
Want To Boost Your Productivity With RedmineX UX Upgrade & Abacusmine?