The best Redmine Mobile and Custom Themes
work faster, be effective and save money thanks to a clean app design that comes with our premium Redmine themes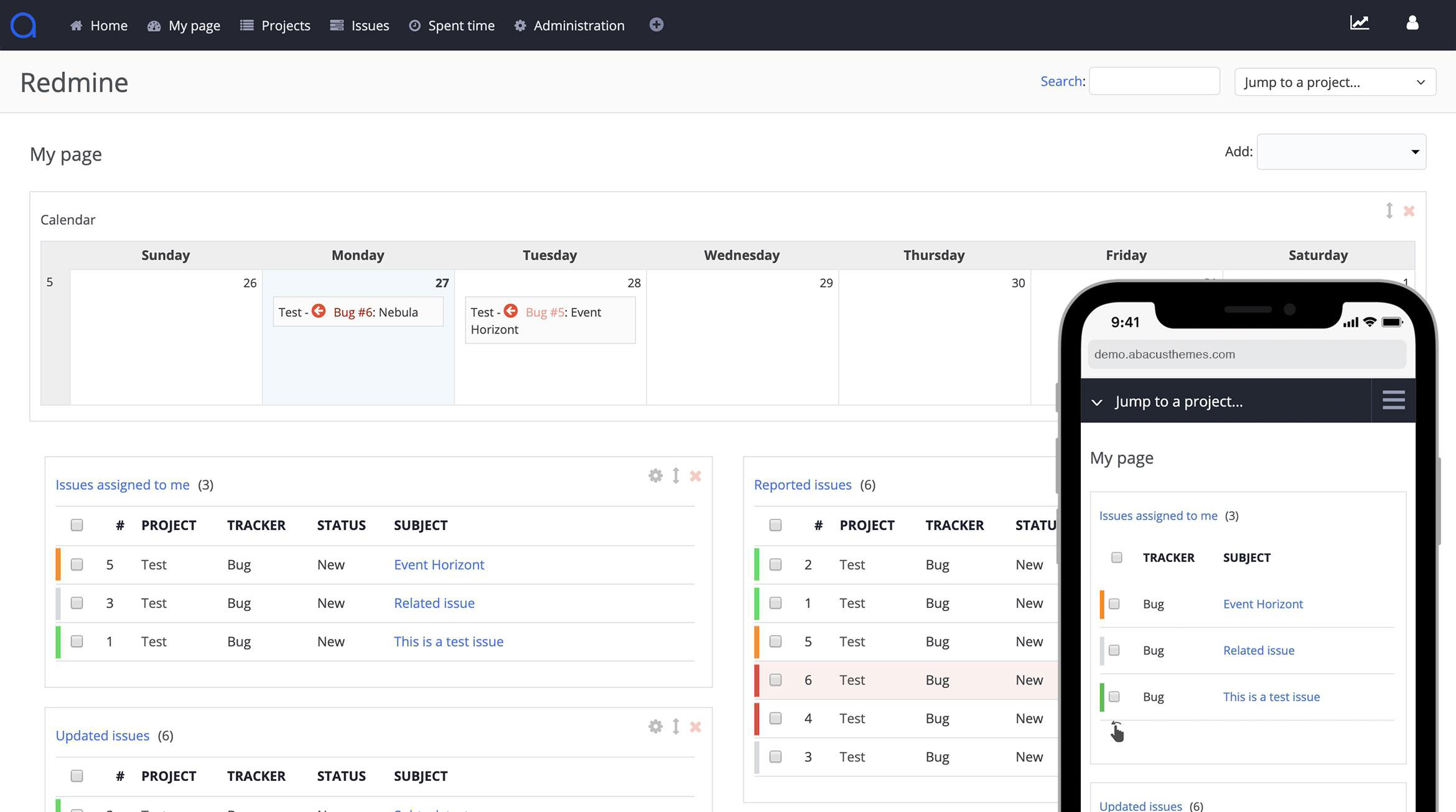 Abacus Redmine Theme: Truly a New Redmine Experience
Enhanced user interface
We created a clean user interface to make your work effective: added retina-friendly menu icons, "new issue" and "edit issue" buttons, simplified priorities, cleared issue tables and calendar, and much more.
Super easy installation
In just 1 minute, you can have the theme up and running. Just upload it on your server, choose it in the administration and save it. That's it! 1 minute and you can start being effective.
Fully mobile Redmine theme
This Redmine theme is now fully mobile, thus available on any device - desktop, tablet or mobile. We paid strong attention to mobile views so using our Redmine theme is flawless.
Compatible with:
See more...
Redmine Theme News
27. 11. 2018

We made a few of small fixes and updated RedmineUp Agile. Enjoy the theme!

28. 08. 2018

We implemented a new membership platform which is extremely easy to use plus there is a new credit card via 2Checkout payment method. No downtimes, no errors. Moreover, we are running on HTTPS. We are happy. Are you too?

25. 07. 2018

Adjusted issue attachments, fixed watchers problem, added "Custom Workflow Plugin" icon and some basic styles + mobile polishes. We are hotter than ever - ready for summer. Redmine 3.4.6 compatible.