Modern Redmine Theme
Since 2014, we have been crafting a solid responsive theme with continuous development & support that is always up to date.
Redmine 4.1 compatible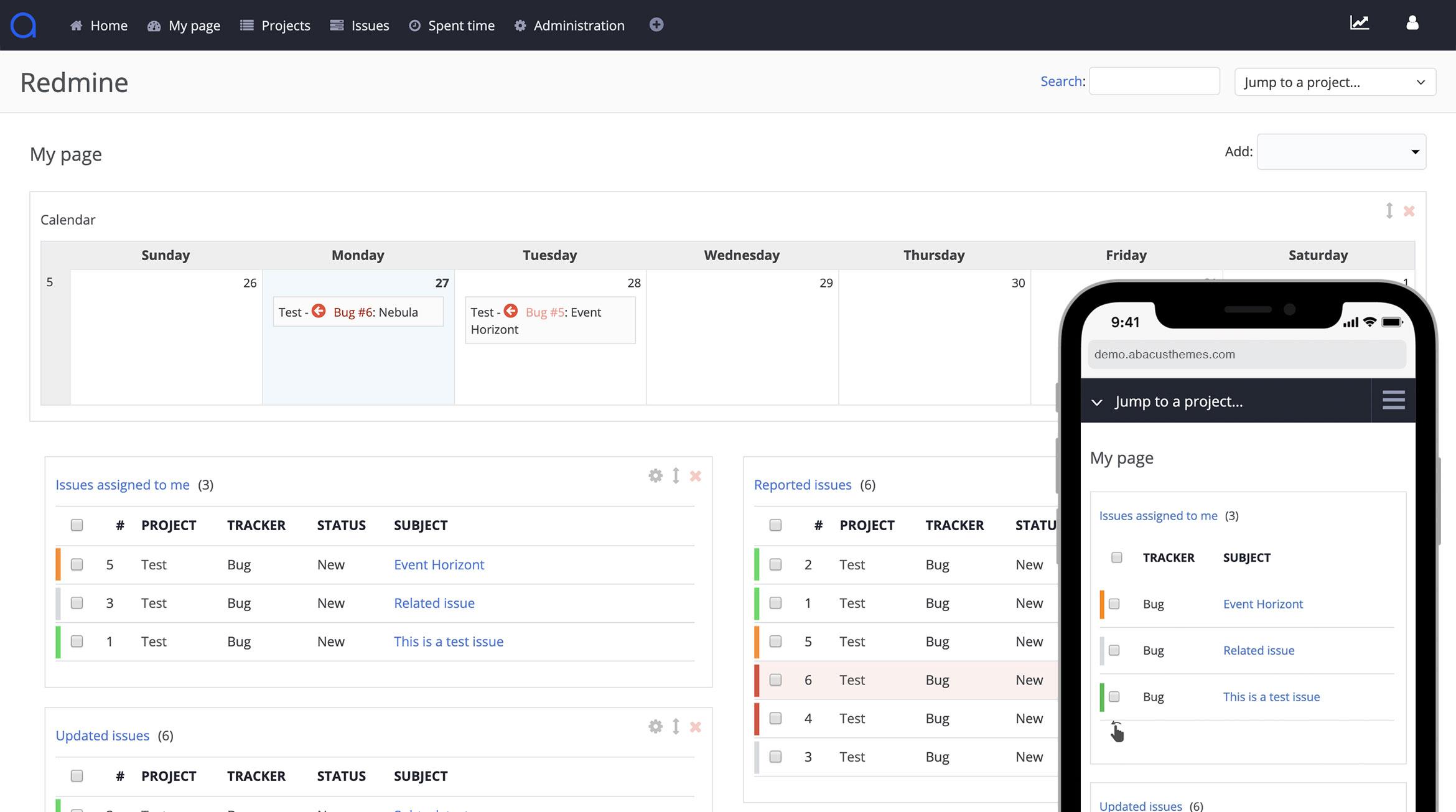 We Are Abacus Themes: The First Commercial Redmine Theme Developer
Enhanced User Interface
We created a clean user interface to make your work more effective. We added retina-friendly menu icons, "new issue" and "edit issue" buttons, simplified priorities, a cleared issue tables and calendar, and much more.
Super Easy Installation
In just 1 minute, you can have the theme up and running. Just upload it to your server, select the theme in the admin panel, and click 'save'. That's it! 1 minute and you can revolutionize your Redmine experience.
Fully Mobile / Responsive Redmine Theme
Working on the go? Our Redmine theme, or Redmine template as some call it, is now fully mobile and accessible on any device. Whether desktop, tablet, or mobile, our Redmine theme looks flawless, so no matter where you are, you'll always be on top of your projects.
Compatible with:
See More...