The best Redmine Mobile Theme
Since 2014, we have been offering a solid theme with a continuous development & support that will be there for you when Redmine makes an update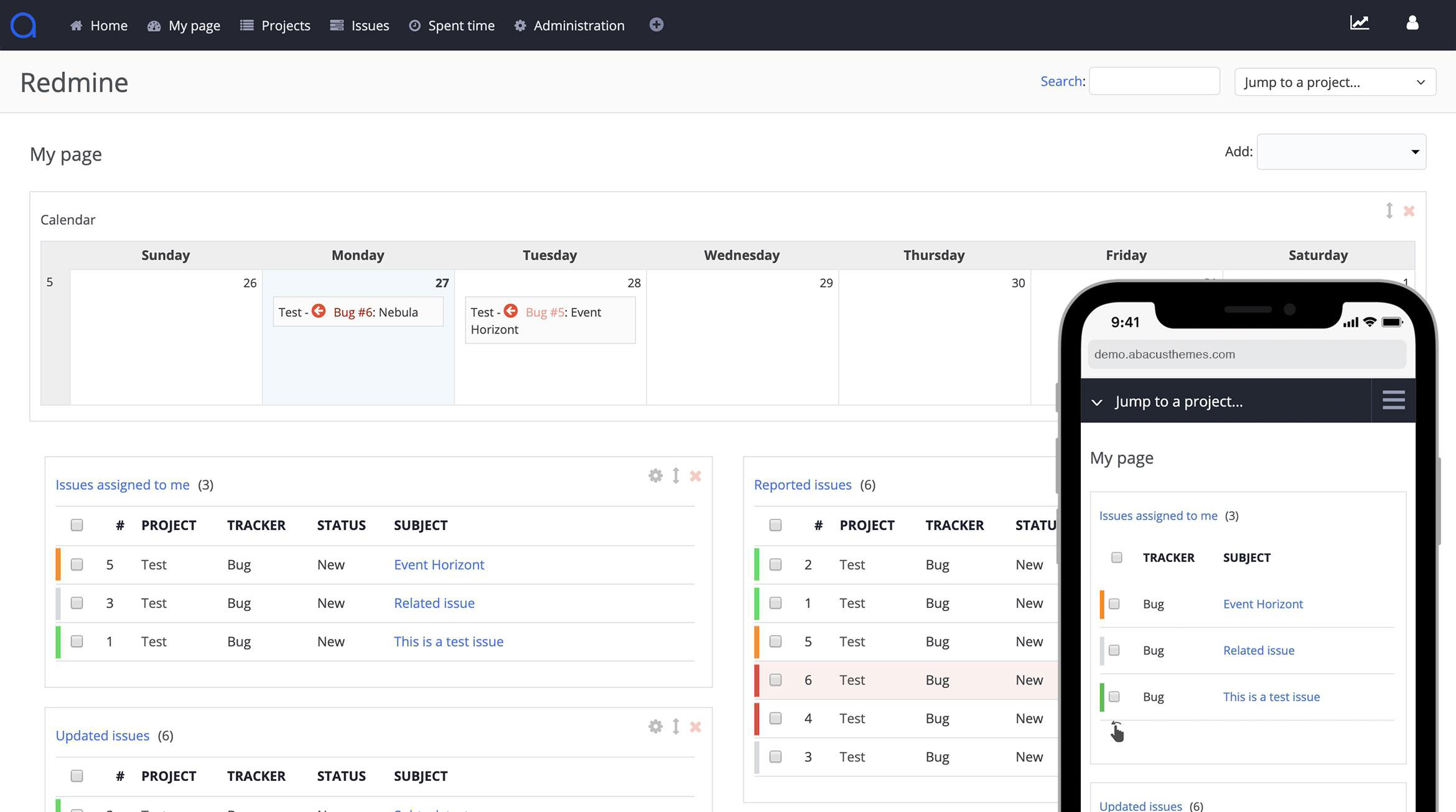 Abacus Redmine Theme: Truly a New Redmine Experience
Enhanced user interface
We created a clean user interface to make your work effective: added retina-friendly menu icons, "new issue" and "edit issue" buttons, simplified priorities, cleared issue tables and calendar, and much more.
Super easy installation
In just 1 minute, you can have the theme up and running. Just upload it on your server, choose it in the administration and save it. That's it! 1 minute and you can start being effective.
Fully mobile Redmine theme
This Redmine theme is now fully mobile, thus available on any device - desktop, tablet or mobile. We paid strong attention to mobile views so using our Redmine theme is flawless.
Compatible with:
See more...
Redmine Theme News
26. 11. 2019

06. 09. 2019

01. 05. 2019

Redmine 4.0.3. update

is here. Adjusted some RedmineUP plugins, added a new plugin styles and some bug fixes.